HP's new DreamColor displays put your dumb human eyes to shame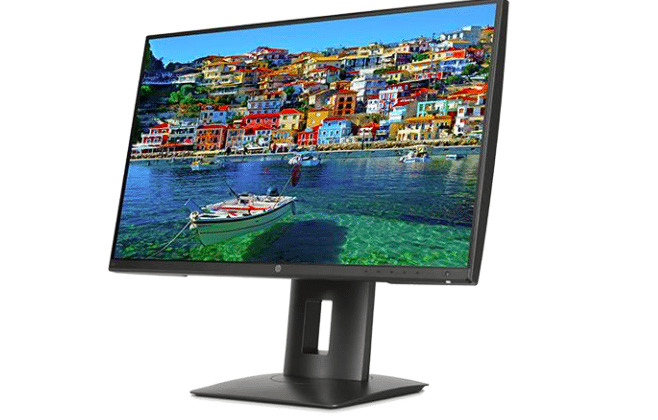 HP has some new monitors up its sleeve, and it is promising they offer the most precise colors yet offered by its myriad DreamColor displays. This makes them a tantalizing option for photographers and digital artists, animators, graphic designers, and they're complemented by thinner construction, higher resolutions, better colors, and more over the previous generations. The HP Z32x, Z27n, Z25n, Z24n, Z24nq, and Z24nf make up the new offerings, and they've all been introduced at NAB.
HP introduced the new monitors at NAB, hawking them as high-end offerings that are its best wares yet. All the models feature high-end color profiles and slim bezels, and meet the needs of users specializing in the visual professions. The DreamColor Z32x, for example, is a 31.5-inch offering with Ultra HD resolution and 8 million colors, as well as 10-bit factory calibrated color gamut; there's 100-percent sRGB and 99-percent AdobeRGB. Ports include HDMI 2.0, DVI, MHL, USB 3.0, and mini Display Port.
Joining it is the new Z27n IPS display with a narrow bezel. This monitor measures in at 27-inches and is a Quad HD resolution enjoying an IPS panel, 16:9 aspect ratio, and Energy Star certification, among other things. The Z25n is similar, also boasting a narrow bezel but having a 25-inch panel instead. Likewise, the Z24n features 24-inches (1920 x 1200 resolution).
The Z24nq is a 23.8-inch offering also bringing with it a narrow bezel and IPS panel — it features Quad HD resolution and has a four-way ergonomic stand. The Z24nf is the same size, but has a lesser resolution at Full HD and enjoys the same four-way ergonomic stand, aforementioned roster of connectivity ports, and a 16:9 aspect ratio.
SOURCE: HP