HP's Monster Media Laptop gets reviewed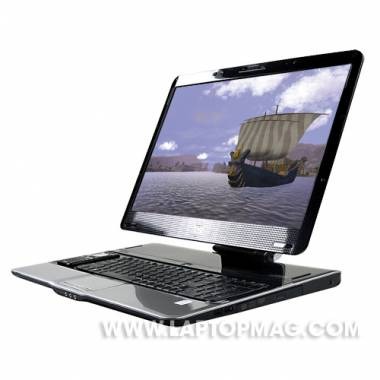 Samsung's Q1 Ultra might think it has the sexy-stakes all sewn up in the world of portables, but HP's Pavilion HDX uber-notebook is set to seriously overshadow every other machine out there – it's 20.1-inch HD screen, full keyboard with numeric pad anddetachable remote as well as Intel Santa Rosa core all add up to a massively powerful, staggeringly large machine.  LAPTOP Magazine jumped at the opportunity to review a pre-production sample, and came away wowed.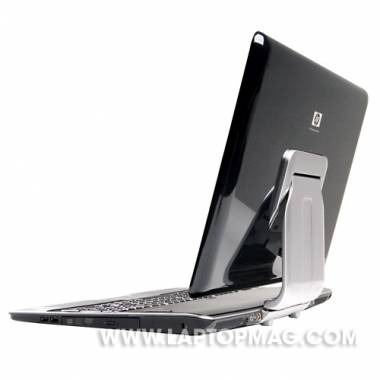 With the range starting at $2,999 – and their tested spec coming in closer to $4,500 – what does all that money get you?  Well, most obvious is the screen, a 1680 x 1050 Ultra BrightView panel that's smooth and detailed, suspended on a twin-hinged arm for ease of positioning.  HP plan to offer a 1920 x 1200 option shortly after launch.  Pictures are supplied by anATI Mobility Radeon HD 2600 XT graphics with 256MB dedicated memory.  Four built-in Altec Lansing speakers, together with a subwoofer, an integrated Hybric TV Tuner that supports HD, built-in webcam with what sounds like an extreme low-light mode and WiFi in draft-n flavour should keep you busy.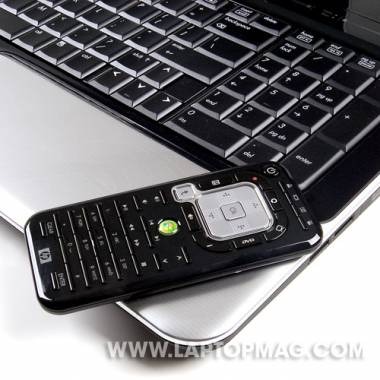 Using the HDX as a Media Centre worked like a charm, with playing, pausing and recording live TV to the 400GB hard-disk going without a hitch.  4GB of RAM keeps things chunnering along smoothly, and there's a full bevy of socketry, too, including eSATA, HDMI and S-Video in.  Even battery life – which you'd expect to be around four minutes – manages just over an hour and a half playing a DVD continuously.
It's not for the faint-hearted (or the weak armed!) but the Pavilion HDX certainly won some hearts over at LAPTOP Magazine.  Personally, I'm looking forward to seeing just how much of that impressive spec makes it into the base model.
HP Pavilion HDX Entertainment Notebook Review [LAPTOP Magazine]