The market is packed full of thin, low-powered, lightweight laptops and tablet hybrids that offer up all the perks that come with primarily playing mobile games and surfing the Web. Some of us require a bit more oomph from our machine's hardware, however, and that is where workstations like the HP ZBook 15 come in. This laptop is on the hefty side, and with it comes a full keyboard with numpad, a 15.6-inch Full HD display, and surprisingly high battery life. Check out our full SlashGear review to find out what else this beast offers.
Hardware
The HP ZBook 15 is offered with various configurations that allow workers to get a device in their budget range. On the low and mid-range spectrum, the laptop can be grabbed with an Intel i7-4700MQ processor and Intel HD Graphics 4600, and either 4GB of RAM or 8GB of RAM, depending on preference. Storage in those two ranges is 500GB and 750GB, and both come with a DVD+/-RW SuperMulti DL optical drive. The highest end, which clocks in at $2,999 (the other two are $1699 and $2199, respectively), you get the Intel i7-4800MQ with Intel HD Graphics (2.7GHz versus 2.4GHz) and a Blu-ray R/RE DVD+/-RW SuperMulti DL optical drive.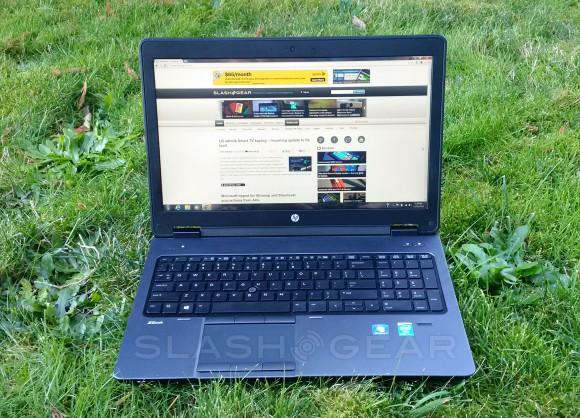 Of course, there are configuration options available, as well, so you can step the processor down to an Intel i5, for example, or choose an NVIDIA Quadro K610M graphics option. The configuration options lend quite a bit of control over the final machine you'll get, and can represent a wide range of prices. HP has a handful of different recommended configurations on its website, all of which are ENERGY STAR qualified and an EPEAT Gold rating, and business leasing options for each.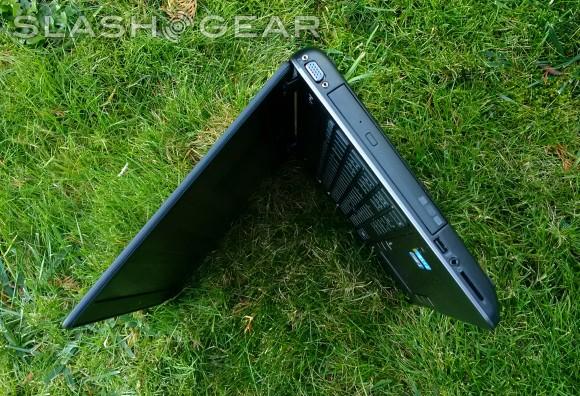 The HP ZBook 15 comes with a fingerprint reader, which is part of its various security options (there are several software-based security options), as well as a DualPoint backlit keyboard and an integrated 720p HD webcam. The display is a 15.6-inch LED Full HD UWVA screen with Anti-Glare coating that gives it a nice matte finish. Connectivity includes Bluetooth 4.0, an Intel 6235 802.11 a/b/g/n 2×2 WiFi adapter, and a 56k v.92 high-speed modem. The battery is an 8-cell 83Wh lithium-ion offering that offers an impressive several hours of life.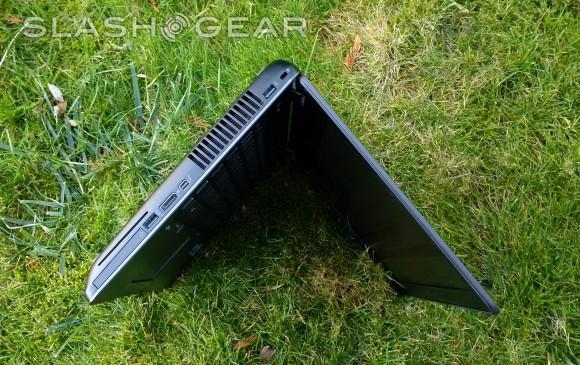 The speakers sound decent, though the audio you get isn't quite as robust as you'd expect from a large open speaker grille on the top of the laptop. The keyboard is a low-profile construction, and is pleasant to type on, with enough report and resistance when typing to feel solid, but not to such an extreme that you might find yourself annoyed with it after a while. There's less of a plunger feel than you get with, for example, a ThinkPad, but it is a quality keyboard regardless. The trackpad doesn't stick, but on the flip side it does sometimes have trouble registering your finger, requiring a second attempt to get the cursor where you want it.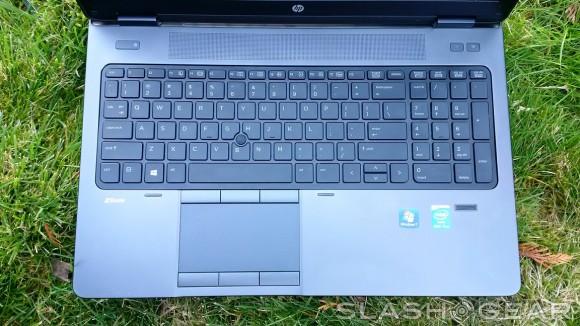 All of this is rounded out by the ports, of which you've got four USB slots (three 3.0 and one 2.0), an SD card slot, headphone jack, VGA video out, a Display Port, a Smart Card slot, a Thunderbolt port, and an Express Card slot. All ports except the Ethernet, power, and one USB port are located on the sides.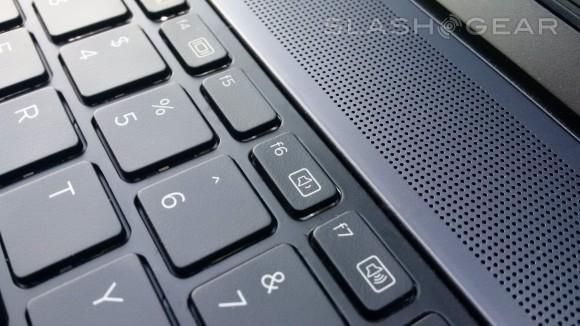 Software
HP offers the ZBook with Windows 7 Professional, but if you're looking for the latest offerings, you can also get Windows 8. There's HP Performance Advisor, which keeps the drivers and settings updated for optimal performance, and there's security software to complement the various security hardware options, including the standard HP Client Security for those running either Windows 7 or Windows 8. Computrace with GPS Tracking is an optional offering that requires a subscription, but gives an added layer of protection on top of the security components the laptop already features. HP SpareKey is another software offering, which aims to make lost system password recovery easier, offering safeguards against unwanted users in the form of answering three questions.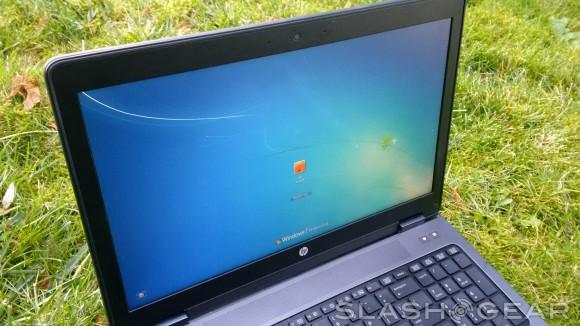 Performance
The HP ZBook 15 runs well, which isn't surprising given its hardware. Windows 7 runs smoothly and without issue on the ZBook, and demanding applications are snappy. We didn't run into any hardware or software snafus when using this HP workstation, but it should be noted that once you get the hardware cranking away and the fan kicks on, the ZBook is very loud, and blows out an impressive amount of air. There's no ignoring the noise the laptop produces once you get the CPU revved up, so to speak, and you'll either need to be desensitized to the sound of a loud workstation or you'll want to have a pair of headphones handy to drown it out.
We ran some Geekbench benchmarks on the HP ZBook 15, which you can contrast with some other benchmarks found in our other reviews via our Laptop Reviews portal.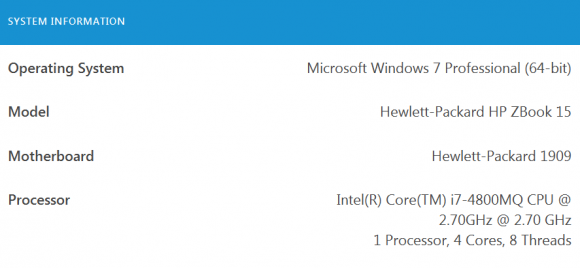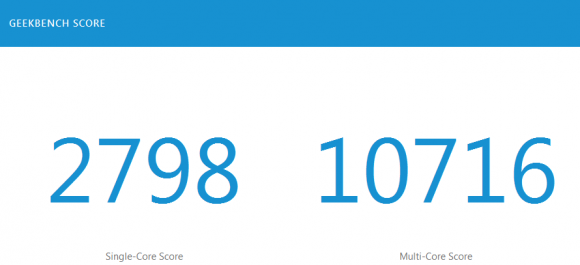 Wrap-up
As far as workstations go, the HP ZBook 15 lives up to its claims, and will meet a variety of needs including those of business and government workers. The myriad of security features in particular are a nice touch, and the battery life is excellent for a laptop as large and powerful as the ZBook 15. The design is conservative, which is to be expected from a notebook that is in part targeted at business workers and government personnel as well as designers and those with demanding needs, but it does have some personality, so you won't be carrying around a uni-color brick.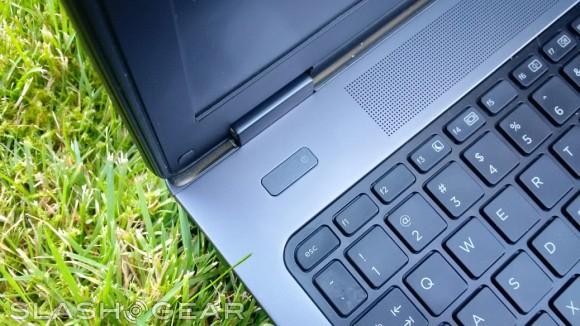 In summary, there's nothing to speak ill about regarding the HP ZBook 15 — if you're in the market for a workstation that doesn't tie you to a desk and that has the hardware and software necessary to keep your content secure, this offering is a solid option.