HP Z230 Tower and SFF Workstation designed for expansion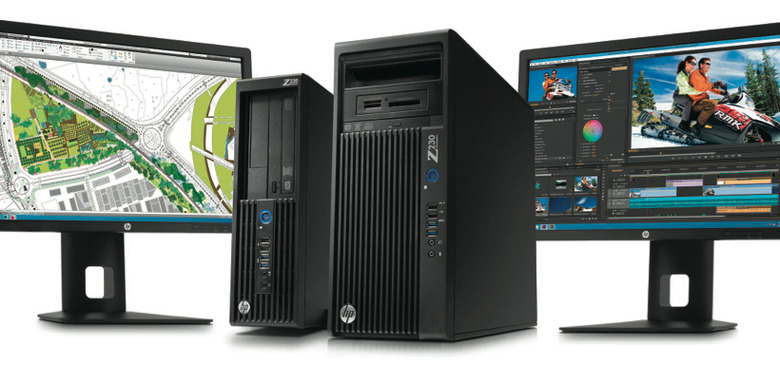 With the release of HP's next-generation workstations in the HP Z230 Tower and SFF, the company brings a combination of compact bodies and energy efficient constructs to keep them current in today's business environment. The HP Z230 comes in two main configurations, both of them with a set of possible configurations therein. Both units are being pushed at the same time as a series of Z Displays that'll compliment their next-generation abilities.
The HP SFF (Small Form Factor) works with a body that's a full 57% smaller than the Tower that shares its name. You've got a single 3.5-inch internal bay here, 1x 2.5-inch bay to keep it company inside, and a single internal/external 3.5-inch bay to boot. And just in case you need another, you've also got a single external Half-Height 5.25-inch bay as well. Expansion slots on this machine include 1 PCIe Gen3 x16, 1 PCIe Gen2 x4 slot/x16 connector, 1 PCIe Gen2 x1 slot/x4 connector, and 1 PCIe Gen2 x1 slot, the whole lot of the Low Profile.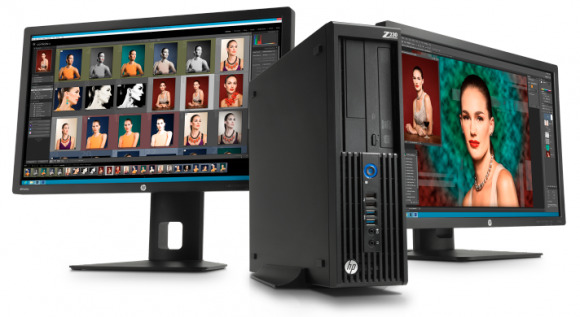 With the Tower you'll get six available drive bays, one of which is a versatile 2.5-inch HD bay for high speed solid state drive integration, along with optional external slim ODD bay. This optional bay allows rather easy installation of SSD Hard Drives for quick-changes and expansion. Expansion on this machine includes 1 PCIe Gen3 x16, 1 PCIe Gen2 x4 slot/x16 connector, 1 PCIe Gen2 x1 slot/x4 connector, 1 PCIe Gen2 x1 slot, and 1 PCI 32-bit.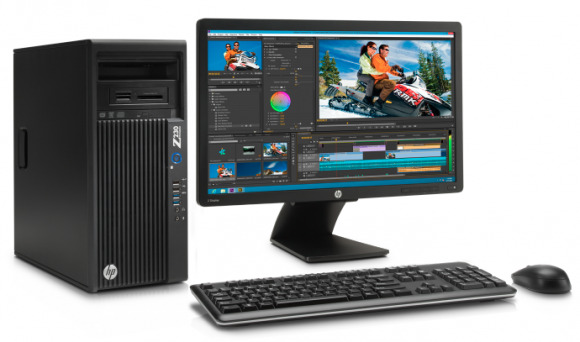 Both of these devices work with 2x USB 3.0 ports up front alongside at least one USB 2.0 port and a headphone out. The Tower adds a single microphone in and a second USB 2.0 Charging Data Port. Both machines have 2 USB 3.0 ports on their back, 4 USB 2.0, and a variety of Display Ports – they've both got 1x USB 3.0 inside, these joined by 3 USB 2.0 ports under the hood as well.
The Tower in this family rings in at 15.7 x 6.7 x 17.4 in (39.93 x 17.04 x 44.25 cm) while the SFF is just 3.95 x 13.3 x 15.0 in (10.5 x 33.83 x 38.15 cm). Both work with Intel's newest Xeon processor E3-1200 v3 family with choices for either 2D or 3D graphics. These units start at $999 USD for quad-core configurations and are expected to be available worldwide inside August of this year.