HP Z1 all-in-one workstation now shipping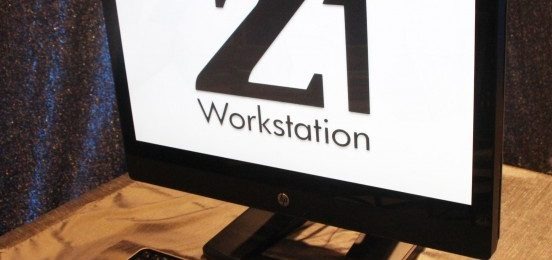 If you need a ton of power in an attractive and modular all-in-one, you were previously out of luck. But the HP Z1 Workstation, which wowed onlookers at HP's presentation in February, is now shipping worldwide to fulfill your high-powered needs. The 27-inch all-in-one is the first PC to use workstation-class components in the form factor, and combines with an impressive flip-up design to grant access to its innards. The starting price is $1,899, but you can add Intel Xeon-class processors, NVIDA Quadro graphics, et cetera, to make it go a lot higher.
The centerpiece of the ZI is its chassis, which folds down flat. The 27-inch screen then flips up so that users can swap out nearly every critical component. The screen itself uses a piston riser, and the amount of custom work that's gone into the design really must be seen in person to be appreciated. All models get the same 2560x1440 IPS screen, SRS-certified speakers and 1080p webcam, plus 2 USB 3.0 ports, 4 USB 2.0 ports, FireWire, a multi-card reader, audio in and out and a unique double DisplayPort that can be used to either add an external display or record video or display it on the Z1's screen.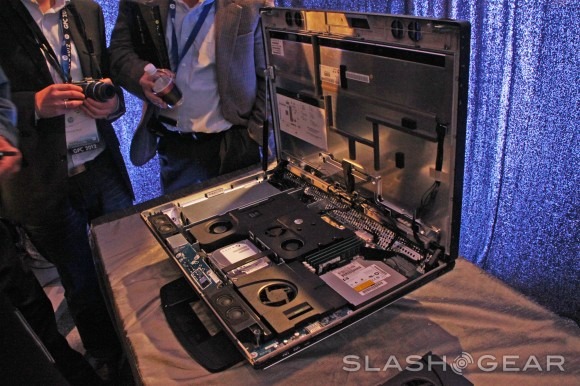 Base specs are a little lackluster, starting with a Core i3 processor, 4GB of DDR3 RAM, a 500GB hard drive and Intel Integrated graphics. Maximum specs include a 3.5Ghz quad-core Xeon processor, 32GB of RAM, NVIDIA Q4000M graphics, up to two SSD drives and a Blu-ray reader/writer. Currently there are only four pre-configured models for sale topping out at $2600, but of course, you can add your own components to taste. The HP Z1 comes pre-configured with Windows 7, but is certified for SUSE and Red Hat Linux. Check out our hands-on with the Z1 to see more.