HP Z Displays Z27i And Z30i Eyes-On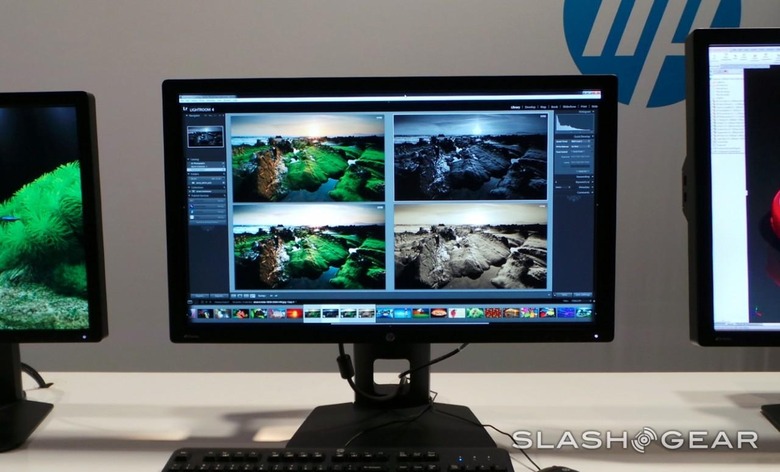 Along with a collection of high-powered mobile workstations, HP has this week revealed a couple of workhorse monitors in the HP Z27i and Z30i. These machines are made for content creators – that's designers, builders, and "knowledge workers" as HP suggests, working in the enterprise and art worlds. Those in need of "exceptional" adjustability, image accuracy to the max, and "mission-critical" reliability: these might just be the beasts for you.
The Z displays revealed this week in the Z27i and Z30i work with emphasis placed on coverage of the sRGB color space. This means you've got the company making sure you're ready to roll with "100 percent coverage" for what HP says is the majority of engineering, creative, and professional applications. In addition, the Z30i also brings this 100 percent coverage to the Adobe RGB color space – that means you digital prepress workers as well as you professional photographers can rest easy.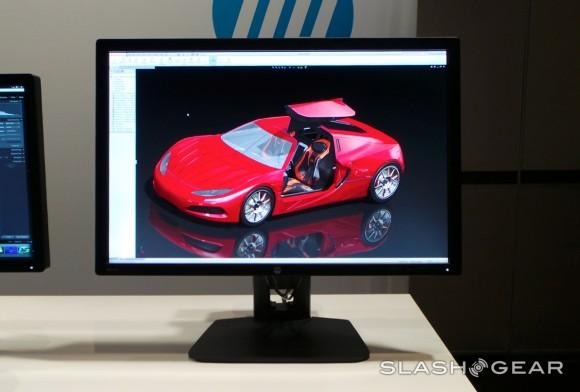 Both of these monitors work with HP four-way adjustable stands. These include HP QR2 quick release, both also bringing on TCO certification. The panels you're working with are both IPS Gen 2. Compared to HP's first-gen IPS panel-packing products, these units bring on the same top-notch color accuracy, but here with up to 37 percent power savings over their predecessors.
ABOVE: HP Z27i up close. BELOW: HP X30i up close.
The HP Z30i works with a 30-inch IPS panel with LED backlighting technology and a brightness at 350 cd/m. Resolution on this monitor rings in at 2560 x 1600 @60Hz natively. Meanwhile the HP Z27i works with a 27-inch panel also bringing on a brightness of 350 cd/m while native resolution stands at 2560 x 1440 @60Hz. Both monitors are able to connect with a variety of inputs: DisplayPort 1.2, DVI-D, HDMI 1.4, and VGA. You'll also be able to connect with a built-in USB 3.0 hub with 1 upstream port and 4 down – handy! These monitors also both work with a single audio output for blasters such as HP's own Speaker Bar.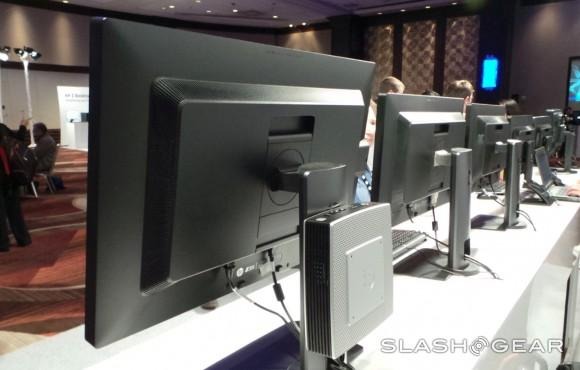 Both of these monitors work with HP Thin Client Mount Kits. With an HP Thin Client Mount Kit connected to one of these monitors, you'll be able to securely mount HP Thin Client or Ultra Slim desktops to the back of these monitors – easy peasy!
The HP Z27i will be available starting in October with a price starting at a cool $729 USD. Meanwhile the HP Z30i is available immediately with a price of $1,329 USD wherever fine monitors are sold.