HP XW series gets Penryn upgrade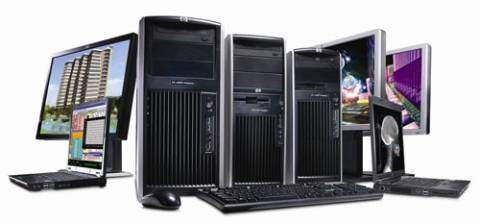 The xw6600 and xw8600 will be making use of your choice of Xeon 5200 and 5400 the second digit in those numbers representing the number of cores each has. So the 5200 has 2 cores and the 5400 has 4 cores.
Those two machines have a pair of sockets each meaning you can have up to an 8-core system from HP now. The new Penryn processors offer up a 45nm process which allows for 4 cores on a single chip all the while lowering the power requirements and heat production of their 65nm cousins.
Both machines also offer up dual PCIe x16 slots for dual graphics card configurations for professionals, and they can hold up to 5 terabytes of hard disk storage, the higher end xw8600 can even hold up to 128GB of RAM if you choose to use a 64-bit OS. They will be available by mid-December and they should be offering a base configuration with a $1200 price tag, obviously loading the 8600 up with dual high end Quadro graphics cards, the 8 cores of Penryn, the 128GB of RAM and 5TB of hard disk space, well that's all going to raise the price significantly.
HP rolls out Penryn-based, eight-core Xeon desktops [via electronista]