HP WiFi Mobile Mouse bypasses Bluetooth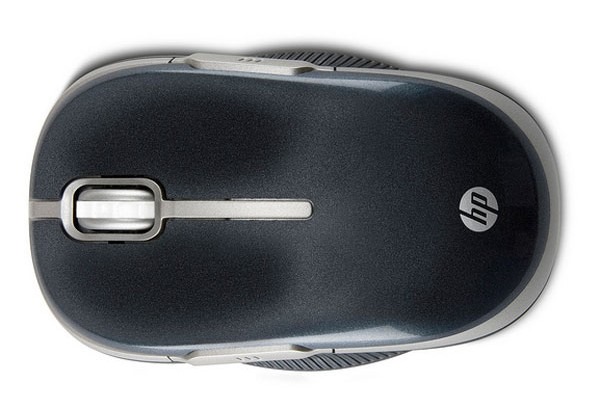 HP is the largest computer maker in the world and the company has a bunch of very nice machines to its credit. The thing that most people will know from HP is its notebooks, but HP also has a line of accessories and desktop computers among other things that are popular. HP has announced some cool new peripherals today, one of them is especially intriguing, and it is called the HP WiFi Mouse. As you can gather from the name, the mouse doesn't need a USB port or Bluetooth to operate.
The mouse is able to connect with and communicate with your PC via the integrated WiFi adapter inside the computer. The mouse has to be paired the first time and after that it will connect to the computer automatically. The mouse has up to nine months of battery life and has five customizable buttons. The scroll wheel is a four-way unit with side scrolling and more. The wireless range for the mouse is up to 30-feet from the computer and the mouse is ambidextrous.
You can pick the WiFi Mobile Mouse up in June for $49.99. HP is also talking about its new Link-5 technology too. This tech allows the user to connect up to five different HP accessories to their computer with a single USB adapter. Link-5 uses 2.4 GHz technology and has an intelligent sleep mode. The line of accessories that support Link-5 include the HP Wireless Mini Keyboard, HP Ultrathin Wireless Keyboard, HP Wireless Elite v2 Keyboard, HP Wireless Optical Comfort Mouse, HP Wireless Laser Comfort Mouse, and the HP Wireless Mobile Mouse.