HP webOS netbooks tipped for phone/tablet ecosystem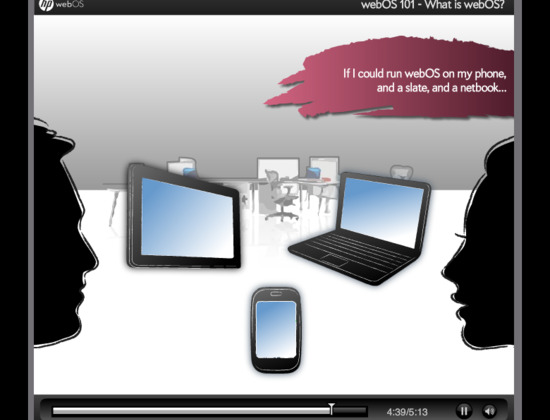 HP has suggested that webOS-based netbooks may be in the pipeline, along with smartphones and tablets. According to a webOS carrier training site, HP's master plan for the Palm-sourced platform is a single OS running on phone, slate and netbook, which "all talked to each other and shared information."
"That's hot. Love it. Why can't I do all that stuff on my PC?

Maybe you will. That's the big idea.

If I could run webOS on my phone and a slate and a netbook...

And they all talked to each other and shared information.

A friendly little product family...

That connects you to the world in amazing new ways.

I'm in. Let's go

Today, let's start with the phones. Tomorrow will come soon enough." HP training site
The site suggests that HP will "start with the phones" and that "tomorrow will come soon enough" for other devices, though the company has said that it is pushing ahead with potential tablets this year. Whether that means we can also expect a netbook later in 2011 is unclear; the Palm smartphone range is arguably stagnating, and would likely be HP's first port of call for refreshing their acquisition.
However, with HP's February 9 event fast approaching, and HP VP Todd Bradley promising "a breadth of products" that day, it's possible we'll see at least the early stages of a multi-device strategy. That was originally expected to comprise phones and tablets; now it seems we'll have full QWERTY keyboards in the mixture as well.
[via PreCentral]