HP V5020u Digital Camcorder Offers 1080p Recording, Due in October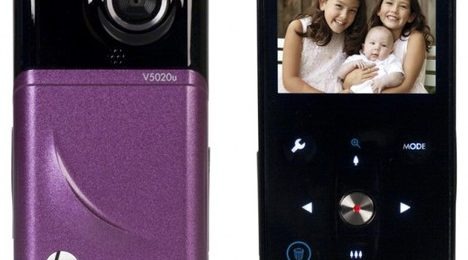 HP's one of those companies that has their foot in several different markets. And, while there's plenty of speculation about all of the great products they'll release with their acquisition of Palm, that's not stopping them from releasing other things. And, HP needed a Flip competitor. So, they've introduced the HP V5020u digital camcorder.
While the title may give it away, the V5020u digital camcorder will provide motion detection, as well as image stabilization. There's also a 10X zoom, and you'll be able to see what you're recording courtesy of the two-inch LCD screen. There's a 5MP sensor, an SDHC memory card slot, and you can record video in the H.264 video format.
Not only that, but you can hook up the recorder to your HDTV thanks to the HDMI port. You even get a carrying pouch that will come in the box. It will retail for $159 when it hits shelves some time in October.
[via ChipChick]