HP TouchSmart 600 Quad series packs Core i7 CPUs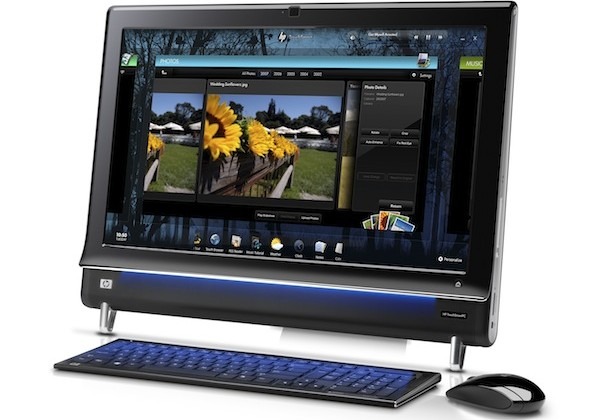 HP's multitouch all-in-one range is the latest to feel the cool touch of Core i7 on its flanks, with the launch of the HP TouchSmart 600 Quad series.  Now available with either Intel's Core i7-720QM 1.6GHz CPU or Core i7-720QM 1.73GHz CPU, the updated TouchSmart 600 packs up to 8GB of DDR3 memory, up to 1.5TB of HDD and a 1GB NVIDIA GeForce GT230M graphics chipset.
What that basically means is that the specs are unchanged beyond the processor, though that's not necessarily a bad thing.  Starting from $1,699.99, you can load up the TouchSmart 600 Quad series with a slot-loading Blu-ray drive and TV tuner, all lurking behind the 23-inch 1080p-capable touchscreen display.
All the usual Windows 7 multitouch gestures – pinch-zoom, rotate, etc – are supported, and HP load their own finger-friendly UI, HP TouchSmart Home.  It's available to order now.
[via Engadget]