HP TouchPad accessories up for order: Charging Dock, Keyboard, more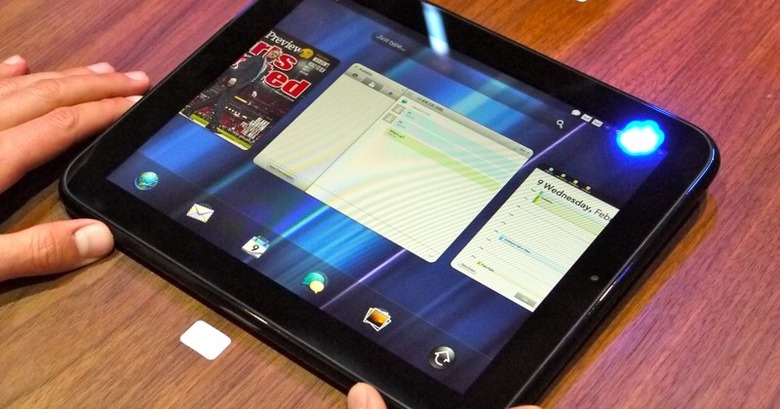 HP confirmed pricing and availability for the TouchPad tablet last week, and now it's done the same for the first batch of official accessories for the webOS slate. The Charging Dock, Wireless Keyboard, TouchPad Case and Power Charger have all been added to the company's webstore, and are listed as "coming soon."
Perhaps the most interesting is the HP TouchPad Charging Dock, priced at $79.99, which basically does the same as the Touchstone inductive charger for webOS phones like the Pre, but in an easel format to suit the tablet. Best of all, it comes with another charger and USB cable, so you don't have to tie up the one that comes with the TouchPad itself (a common criticism of the Touchstone), and charges the slate at the same rate as the wired AC adapter.
The $69.99 HP TouchPad Wireless Keyboard, meanwhile, uses Bluetooth to hook up and has low-profile keys and auto-off that, HP reckons, means a single set of batteries are good for up to 12 months use. The $49.99 HP TouchPad Case folds either horizontally or vertically, depending on what angle you want to prop the tablet up at, and has cut-outs for the headphones and buttons. You can also charge the TouchPad in the Charging Dock without taking it out of the case.
Finally, there's the $29.99 North America Power Charger, a 10W adapter like that supplied with the iPad 2, which has a USB port and folding prongs for easy carrying. Of course, the TouchPad itself is also up for pre-order – $499.99 for the 16GB, or $599.99 for the 32GB.
[via PreCentral]