HP thinks about gaming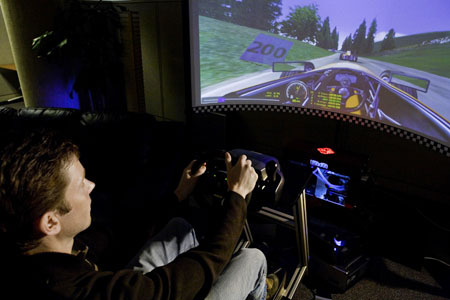 Last year HP bought out VoodooPC in an apparent attempt to level the playing field with Dell, who a few months prior acquired Alienware. But what has HP done with their new gaming division? Practically nothing.
According to HP, they're planning on doing something with it in the future and mentioned a couple of upcoming projects that may or may not ever see the light of day. One being a technology that turns your physical surroundings into a part of the game. Nothing like playing a game about a cluttered desk. Supposedly the idea is to get kids out of the house and on the streets to play games. Sounds interesting enough.
The one that really sparked my attention is their plans to design a curved display. The curve of a screen would help give a feeling of immersion to games since it will fill more of their view. I wouldn't mind having one of those sitting on my desk.
HP makes PC gaming play [via reghardware]