HP Tango Is The Stylish, Smart Printer For Millennials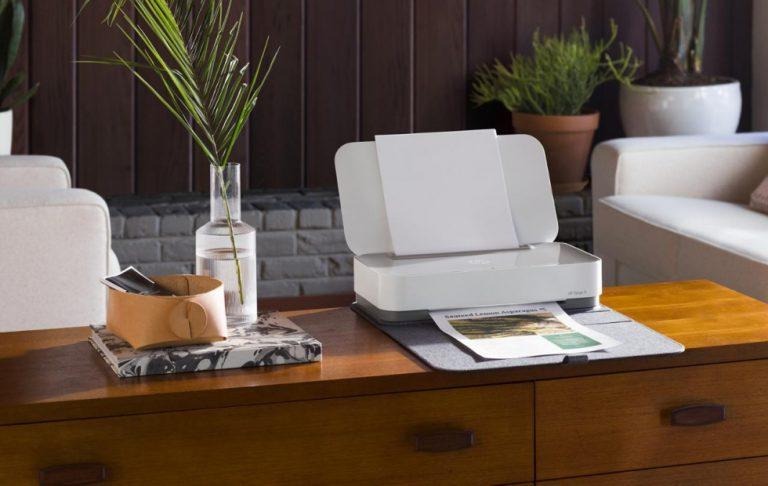 Everything these days are being made smart but the one thing in the office that hasn't been upgraded that much is the humble printer. Sure, we're supposed to cut down on paper waste these days and most printers do connect to your home or office and that's pretty much it. In aiming to "reinvent" the printer, HP designed its new Tango printer around the one thing that everything else is these days: your smartphone.
Yes, you can already print from your smartphone, so what's the big deal? Well, can you print from you're phone while out and about, like at a safari? With the HP Tango and HP's mobile apps, you can! Hopefully someone will be at home or at the office to receive the print.
The HP Tango is perhaps the most app-centric printer in the market. Whereas most printers find their use connected to a PC or Mac, this one mostly takes its data from smartphones and lives untethered in your house or office. In fact, the Tango's visual design makes it almost a part of the room's decoration rather than just a piece of office equipment. It almost looks like an even larger Google Home Max.
And it's not just a one-way street either. The HP Tango can push notifications to your smartphone as well, especially when it's running low on ink. Or better yet, you can have it automatically order a refill through HP's Instant Ink subscription service. And just like any smart device these days, it can be controlled via voice through Amazon Alexa, Google Assistant, or even Microsoft Cortana. Oddly, no Apple Siri.
The HP Tango will be available in October with a starting price of $149. Apps for Android and iOS are also available. If you want a fancy cover to go along with the printer, you can order the $199 HP Tango X instead, with covers available in Indigo Linen, Charcoal Linen, and, soon, Cork Currant.