HP Stream tablets deliver Windows 8 on a tight budget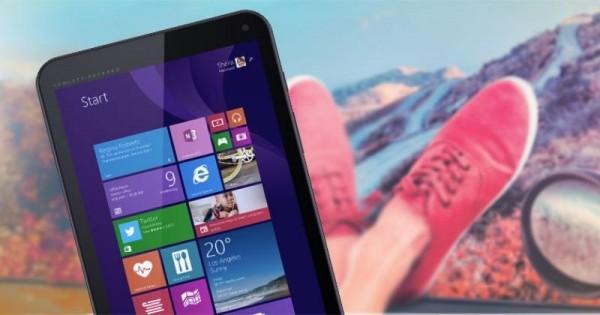 More often than not, if you wanted a cheap tablet, you're practically confined to choosing from among the myriad of budget Android options out there, which actually includes HP. But what if you wanted or even needed a full Windows 8 experience on the cheap? Now you have an option with HP's new Stream 7 and Stream 8 tablets.
Although HP has announced the existence of these budget Windows 8.1 tablets, along with the bright and colorful and equally cheap Windows 8.1 HP Stream laptops, the company has been quite tight lipped about the hardware driving these devices aside from a few pieces. As the names imply, these tablets bear 7 and 8 inch displays, exact resolutions remain unknown. HP makes mention of Intel quad-core processors on both tablets, and considering the context, we can only presume they'd be Atoms or Celerons.
The storage space isn't detailed either, but HP seemingly wants you to forget about it by offering cloud storage instead. To be exact, it is giving out 1 TB of OneDrive space which goes with the 1-year free subscription of Microsoft Office 365 Personal. That also comes with a Skype allocation of 60 minutes per month.
The HP Stream 8 is a tad more interesting due to one rather unique feature compared to its smaller sibling. This one comes with 4G network support. But more than that, HP is actually offering 200 MB of free 4G data each month, good for the whole lifetime of the tablet. That might seem like a very generous offer, until you stop and consider how fast that 400 MB could be eaten up with a 4G connection if you're not too careful. One caveat is that it the feature is locked on T-Mobile's network, though HP hasn't made that explicit just yet.
For that 4G capability and 200 MB monthly allocation, the HP Stream 8 has a higher price tag of $149.99. On the other hand, if you don't need any of those and just want a very portable Windows 8.1 tablet from a reputable brand, then the HP Stream 7's $99.99 might just be the right fit. Exact launch information and purchase locations have yet to be disclosed, though HP is scheduling a November launch for its new Stream budget devices.