HP Sprout adds 3D scanning turntable for DIYers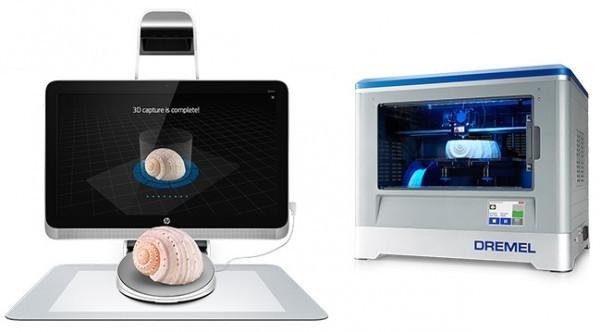 HP's oddball all-in-one PC, the Sprout, is gaining a rotating turntable accessory to enable 3D scanning. Priced at $299, the 3D Capture Stage will land alongside a scanning software update that, together, will allow Sprout users to turn physical objects into digital versions that can be manipulated in all dimensions. Meanwhile, a deal with Dremel will make producing 3D prints of such items more straightforward, too.Announced last October, HP Sprout was an unusual twist on the all-in-one form factor. At the top, Intel's RealSense camera technology allowed it to scan in and track objects placed on the touch-enabled platform situated where you might normally expect a keyboard to be.
Intended to offer digital artists a different way to create and experiment with content, as well as new opportunities in education, Sprout could also track hand movements and gestures.
Until now, though, objects being scanned were captured at a standstill. The 3D Capture Stage will sit on the touch platform and rotate objects at a 15-degree angle, making sure that they can be seen by the cameras from all directions.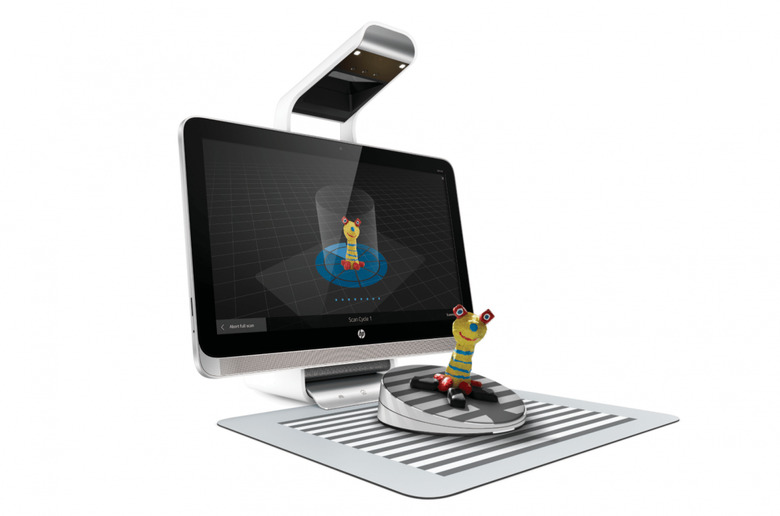 In short, it does what MakerBot's Digitizer promises to do, but fully integrated into the Sprout's systems.
Courtesy of the new HP 3D scanning app, a full digital model of the object will be rendered. The current 3D Snapshot software HP includes only captures one side of an object.
From there, 3D renders can be shared online through a community viewer, as well as pushed to Facebook and via email.
However, HP is also working with Dremel to include Sprout support for the company's $999 3D Idea Builder printer. Those who don't have one on their desk will be able to upload their objects directly to a mail-order 3D printing service instead.
MORE HP