HP Sprocket joins the pocket photo printer party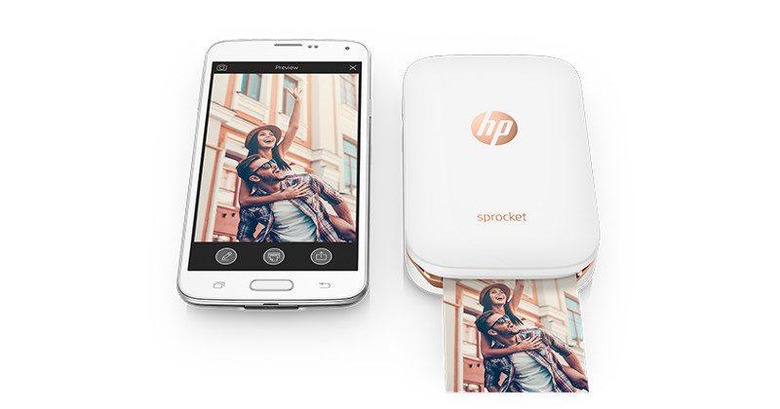 Although snapping up photos, especially selfies, with our smartphones have become almost second nature, there will always be times when even the most tech savvy user will want a physical copy of that memory, be it for sharing or as a part of a larger collage. Rather than conceding defeat to the smartphone onslaught, camera makers like Fujifilm and Polaroid have embraced mobile with their pocket photo printers. Now HP, whose business includes printers of course, is joining the fray as well with the new HP Sprocket.
With a name like "sprocket" you're assured that this printer is small. In fact, your smartphone might be even longer than it. But as they say, small but terrible. This little printer can push out 2x3 photos wherever and whenever you desire. The photos themselves can be spread around or, when the back is peeled, stuck to any surface or artistic masterpiece if so desired.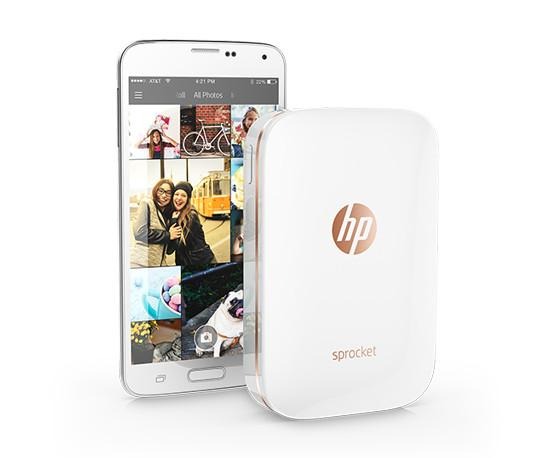 HP is able to keep the printer's size small by doing away with ink. Instead, it uses the same ZINK Zero Ink technology employed by Polaroid and LG in their own pocket printers. Instead of printing ink on a surface, ZINK stores the colors on the paper itself, and printing is merely a matter of applying heat in the right amount and places to produce the right color.
No inks, no spills, no bleeding. The disadvantage is that you will need special ZINK paper for printing, which is probably already an accepted cost by now for this type of printer.
The HP Sprocket itself goes for $129.99, which already includes a 10-pack HP ZINK Photo Paper. Each additional pack, containing 20 sheets, costs $9.99. Available colors for the printer include white with rose old accents and black with silver accents.
SOURCE: HP