HP Spectre x360, Envy 13, AIO 27 get a pre-holiday makeover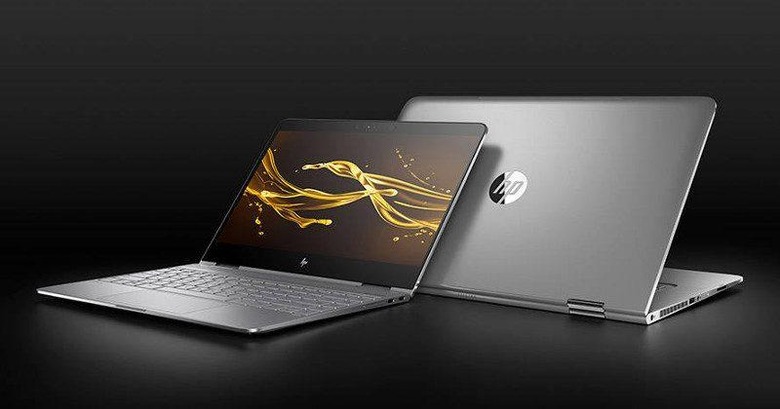 While the holidays are still a good few weeks away, HP wants you to be able to prepare and decide early where you want to spend all that hard earned non-holiday cash. If you're in the market for new PCs, then the PC maker might just have the thing for you. Refreshing its product line across convertibles, laptops, and all-in-on PCs, HP has unveiled the new Spectre x360 and new Envy 13 laptop to get your mobile computing needs covered. And when you're stuck at home, the more "cinematic" AIO 27 will keep you company, both at work and at play.
Lighter, thinner, classier, but not weaker. That seems to be the theme of HP's new portable workhorses. Now featuring near zero borders, the HP Spectre x360's 13.3-inch 1080p display might seem magically floating on air. It might feel that way too, or somewhat, at only 2.85 lbs. Considering its predecessor was 3.2 lbs, that's no light matter, pun intended. In terms of profile, the new Spectre x360 is 2 mm thinner, now only 13.8 mm.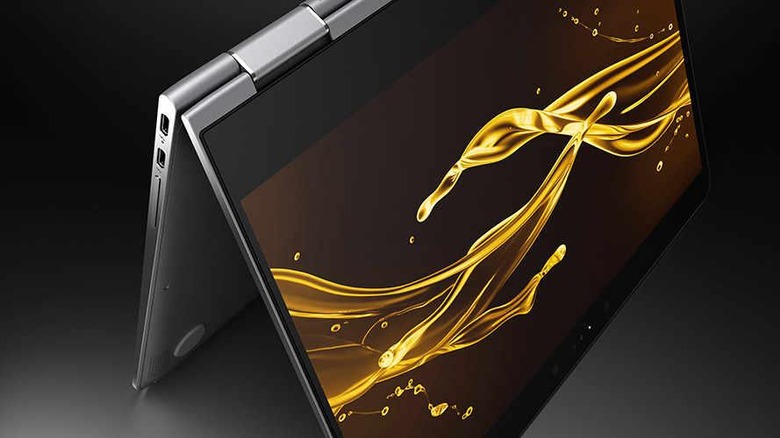 Despite that, the convertible, which can bend over backwards to go from laptop to flat to tent, is no underdog, powered by an Intel Core i5 or i7 Kaby Lake processor, with support for up to 16 GB of RAM, with SSD storage starting at 256 all the way up to 1 TB. And best of all, its 57.8 Wh battery is promised to keep you away from wall sockets as long as possible.And when you need to, you only need to spend 30 minutes to get that battery up to 50%.
The new HP Envy 13 continues that theme of power in a light package. Only 14 mm thin and 3.15 lbs light, you might be surprised at what this more traditional laptop form factor is packing. With plenty of options for the road warrior, the Envy 13 offers a 13.3-inch display that can go from Full HD to QHD+, with touch even. Powered by 7th gen Intel Core i5 or i7 processors and with up to 16 GB of RAM, the laptop is meant to take whatever you throw at it. As for the battery, that is advertised to not only last 14 hours, up from the 10 of its forebear, but to also charge from zero to 90% in just 90 minutes.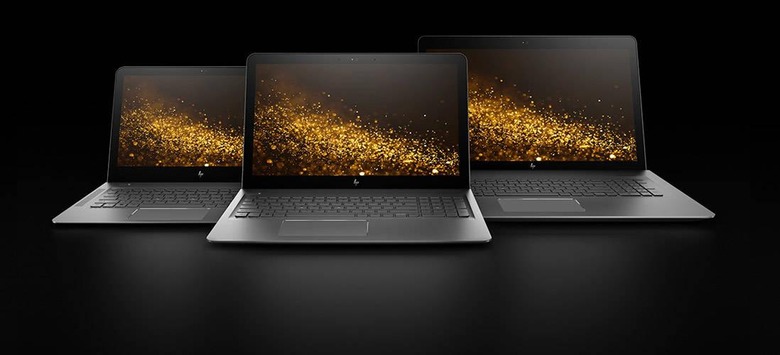 Not everyone, however, always needs an office on the go. For those who still need a stable, immobile workstation, the HP All-in-One 27 is offering power that looks great, both in form and in display. Boasting of a 27-inch QHD screen, the AIO 27 has that floating effect as well with a near borderless screen and 15 mm thin profile. How did HP manage to get it so thin? Unlike other AIO's, it relocated most of the computer parts to the base, a largely unused and decorative section in others. That unassuming looking base, however, hides quit a bit of power, with a 6th gen Intel Core processor and, something the mobile PCs lack, a discrete NVIDIA GTX 950M graphics card.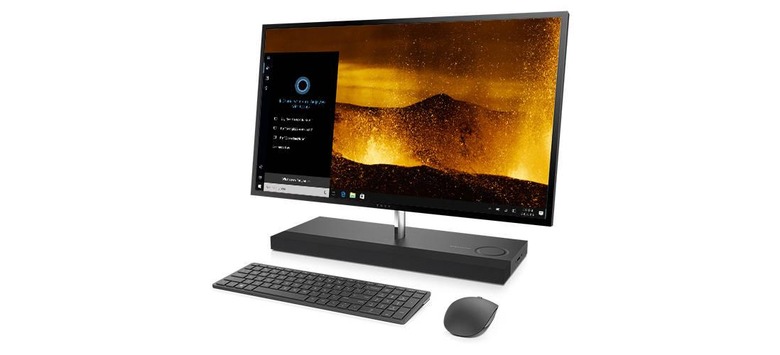 The HP Spectre x360 is available starting today with a starting price of $1,049.99. The ENVY 13, on the other hand, arrives on the 26th with a $849.99 price tag. The HP All-in-One 27 will come later at a still undisclosed date, starting at $1,299.99.