HP Slate Poses for Leaked Photos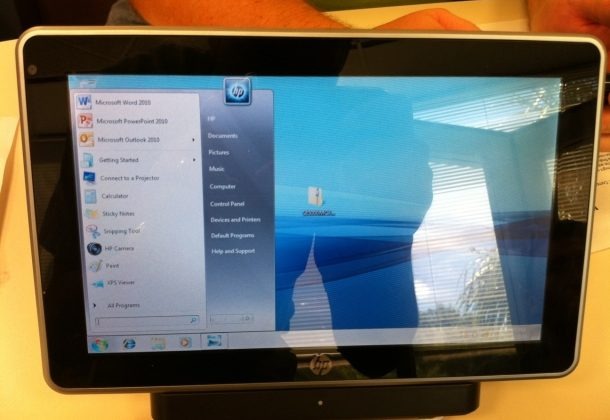 The HP Slate may not be all the rage anymore, but that's not stopping HP from releasing it. Last we heard, pertaining to which markets HP would be aiming for, the Slate tablet device would be aimed primarily for the enterprise consumer, and not necessarily targeted towards the masses. After we got a glimpse of the device on video (which was subsequently pulled soon after), the upcoming HP Slate stands at the ready for some spy shots, which have made their way onto the Internet (as usual).
The device is looking the same as it usually does. There's still the diamond-pattern on the back with the embedded camera, and it's still running the full version of Microsoft's Windows 7 underneath an 8.9-inch display featuring a resolution of 1024x600. As far as the leak goes, there wasn't much information provided. Though, the tipster does say that HP is getting ready to launch the Slate soon, and it could see public release some time by the end of October. Will it be enough to garner some attention? We'll have to wait and see.
[via LaptopMemo]