HP Reverb VR Headset might've hit the sweet spot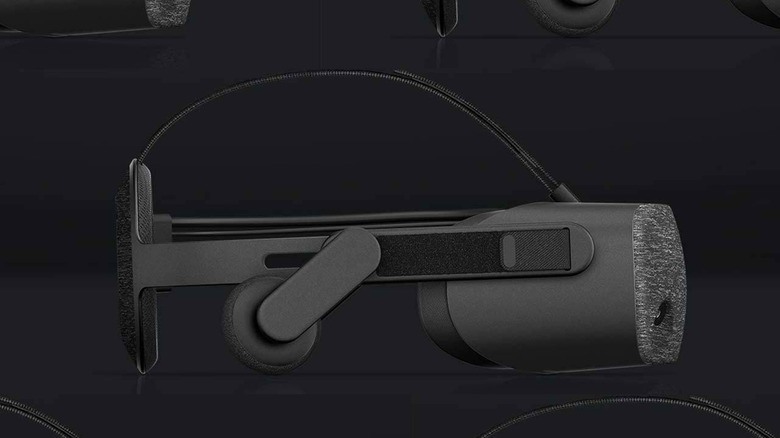 The HP Reverb VR Headset Pro Edition has 2x smaller LCD displays where most competitors have larger AMOLED. But the HP headset has more pixels per eye, a larger field of view, and a slightly lighter overall weight than HTC Vive Pro and Samsung Odyssey. This device weighs approximately the same as the current Oculus Rift headset, and works with both Steam VR and Windows Mixed Reality VR systems.
This headset works with adjustable and removable headphones and 2x microphones, not unlike those delivered with the HTC Vive Pro and the standard Oculus Rift. Bluetooth inside allows the headset's included controllers to work right out the box – pre-paired. This device's TP leather faceplate (in the Pro edition) is removable and washable.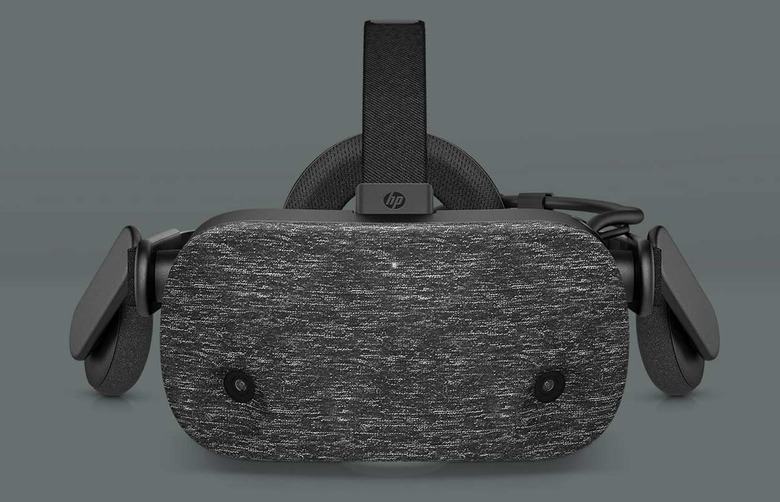 There's a soft velcro strap over the top along with a pair of straps around the temples, and a circular backside, for comfort in fit. HP suggests that vents in the front of the headset allow the user to "keep heat and sweat down."
The Professional Edition of the HP Reverb Virtual Reality Headset includes the following items in its box. HP VR Headset, 3.5m headset cable for desktop and mobile PCs, .6m headset cable for HP Z VR Backpack wearable VR PC (PC sold separately), 2 motion controllers, cleanable face cushion, 1 DisplayPort to mini-DisplayPort adapter. This device comes with a 1-year limited commercial warranty right out the gate.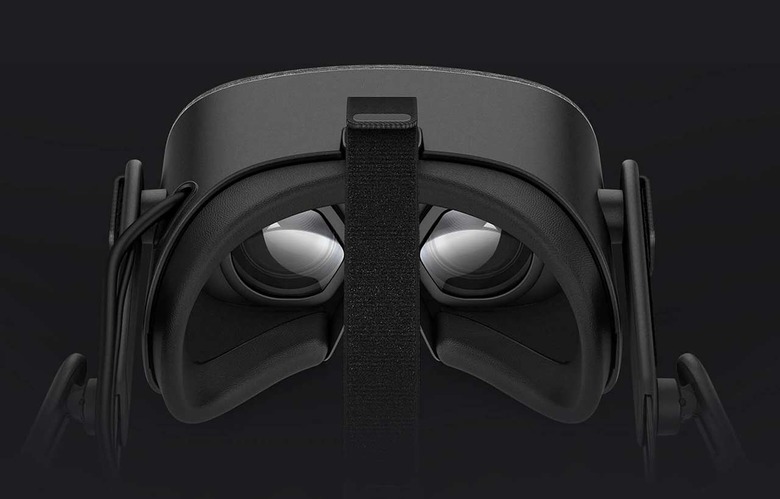 In addition to the "Professional Edition," there's a "Consumer Edition" with pretty much the same gear in the box. The Consumer Edition works with the same headset except for the washable fabric face cushion. This device has the same 3.5m connection cable, but does not include an extra 0.6m cable for connection to HP's backpack PC.
The Consumer edition of the HP Reverb VR headset will cost right around $600 USD and will be made available starting in late April, 2019. The Professional Edition will cost $649 USD and will also be made available for sale in late April, 2019.