HP ProBook B-Series And S-Series Take On The Boardroom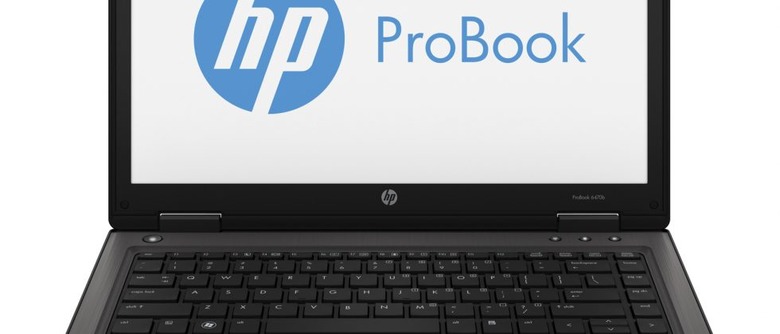 HP's the number one maker of computers in the world, mostly thanks to their Pavilion consumer-grade notebooks. But they've got a pretty wide array of laptops tailored to business users as well, and the penny-pinchers among them will find something to like in the ProBook b-series and s-series. The two families cover a range of screen sizes from 14 inches all the way to 17.3 inches, with prices to match.
First, the more conservative b series. The 14-inch version comes in two separate models, the ProBook 6470b and ProBook 6475b. The difference between them is the processor: the 6470b gets Intel Core Sandy Bridge processors, while the 6475b goes with AMD's dual-core or quad-core offerings matched to Radeon HD 7000G-series graphics cards (the Intel model has a Radeon HD 7570M optional). RAM goes up to 16GB, and storage is the standard mix of hard drive and SSD options. The displays start at a pedestrian 1366x768, but you can upgrade to a 1600x900 panel.
The 6570b is nearly identical to the 6470b, with the addition of a 15.6-inch display. All three models get expansion from two USB 3.0 ports, a combination USB 2.0/SATA port, ExpressCard, SD card slot, optional docks and secondary batteries, and optional Blu-ray RW drives. 720p webcams and pointer sticks are also optional. There's a full range of Windows 7 options, as well as FreeDOS and SuSE Linux.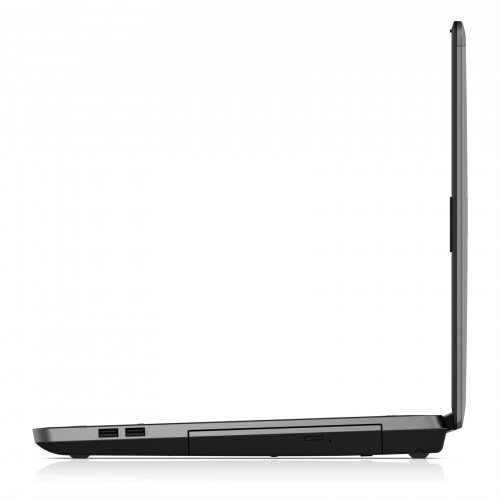 The ProBook s-series is a bit of a step down in features, but is more flexible, with the 4440s and 4441s 14-inchers, 4540s and 4545s 15-inchers and 4740s 17-inch models. All use 1366x768 panels, except the 4740s which bumps it up to 1600x900. All of them get Intel Ivy Bridge processors (except for the the 4545s, which is is AMD), optional discrete Radeon HD 7650M graphics (1GB or 2GB), a maximum of 8GB of RAM and a multi-card reader. DVD and Blu-ray options are available, as is a 720p webcam. The 15 and 17-inch versions get a full numeric keypad, and all of them have two USB 3.0 porta nd HDMI 1.4. All get the same OS options as the b-series.
HP hasn't announced pricing or availability for the ProBook b-series and ProBook s-series yet.