HP Pavilion PCs get Intel/AMD refresh plus Radeon graphics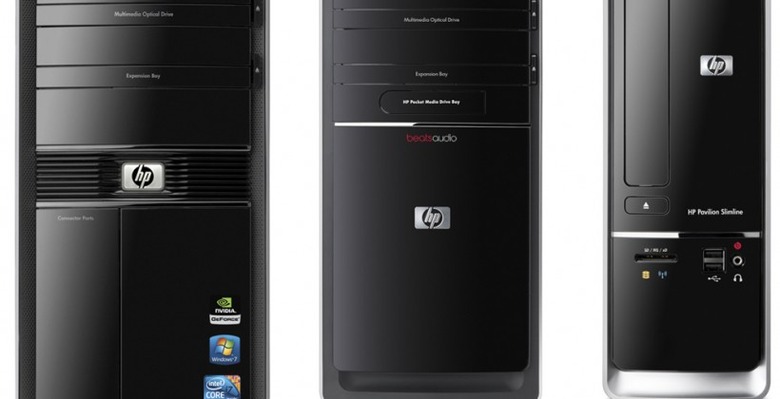 HP hasn't just been reworking its notebooks with new Intel and AMD CPUs and GPUs; the company's Pavilion desktops have also seen a refresh. The new Pavilion, Slimline and Elite models kick off from $300, $330 and $600 respectively when they arrive on January 9 2011, with the HP Pavilion p6700 starting things off with a Pentium E5700 processor while the HP Elite HPE-500 kicks off with an AMD Phenom II 1045T hexacore.
In the middle there's the HP Pavilion Slimline S5700, starting with a dual-core Athlon II 260. The Elite models have discrete graphics across the board, from a Radeon HD 6450 GPU on the entry-level to AMD's Radeon HD 6770 GPU on the top-end model.
There's also HP's Beats Audio, transitioning over from the notebook line, and if you've got the money you can slot in up to Intel's new Core i7 chips for extra performance. WiFi b/g/n, up to 2TB of hard-drive space and up to 8GB of RAM round out the main specs.