HP Pavilion Mini and Stream Mini: Windows in the palm of your hand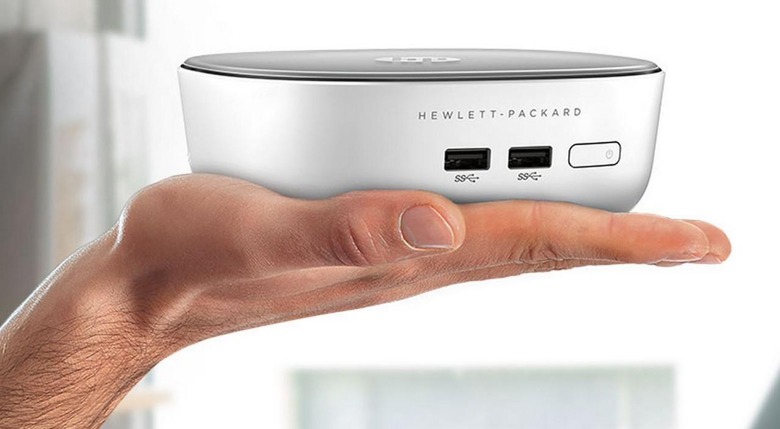 HP has set its sights on both tiny Chromeboxes and cheap Windows devices with its new pair of budget-friendly and small-form-factor Windows PCs. Both the HP Pavilion Mini and the HP Stream Mini Desktops are small enough to fit in the palm of your hand, being similar in style and size to, for example, a set-top-box or a Chrome box. Despite the small size, both run Windows 8.1, giving users an option to get their Windows fix without planting a big desktop or shelling out for an expensive laptop.
The HP Pavilion Mini Desktop is a tiny offering at a touch over 2-inches in height, and it is the more powerful of the two new PCs. With the Pavilion Mini Desktop comes Windows 8.1, up to 1TB of storage, up to 8GB of RAM, and up to an Intel Core i3 processor.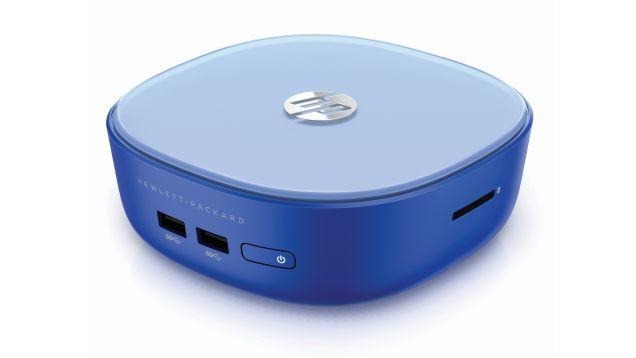 Connectivity is compatible with modern displays, and includes both DisplayPort and HDMI, and includes support for connecting to multiple displays. There's integrated Bluetooth and WiFi, and given its small size, the desktop uses relatively little power at 45watts.
The HP Stream Mini Desktop, meanwhile, is part of the maker's new Stream products lineup, and features a 32GB SSD alongside 200GB of Microsoft OneDrive Storage (good for two years), as well as a $25 gift card for the Windows Store. This targets the machine at those who primarily use their device for Web-centric activities, and who have little need for large internal storage capacity.
The HP Stream Mini Desktop will start at $179.99 USD, while the HP Pavilion Mini Desktop will start at $319.99 USD. Both will start shipping in the US on January 14, and will arrive at some retailers early next month.
SOURCE: HP