HP PalmPad dual-mode multitouch display with active pen input tipped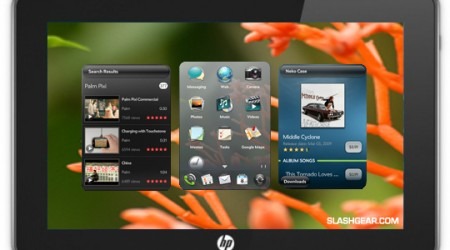 Having seemingly gained a name, HP's PalmPad webOS based tablet is now gradually getting fleshed out with hardware capabilities, too.  According to The Examiner, their source suggests HP will use a dual-mode touchscreen that combines a Wacom active digitizer with a finger-friendly multitouch capacitive layer.  The pairing would mean PalmPad users could navigate with their fingers while also using a special pen stylus for accurate drawing and text entry.
As their source points out, HP already make use of the dual-mode technology in their EliteBook 2740p convertible notebook PC.  Of course, the system would also add expense, and webOS apps designed to take advantage of the new input method would be required.  Incidentally, The Examiner's source suggests that the PalmPad name may not, in fact, be finalized within HP, and could still change.
[via PreCentral]