HP OMEN Mindframe headset cools your ears with thermoelectrics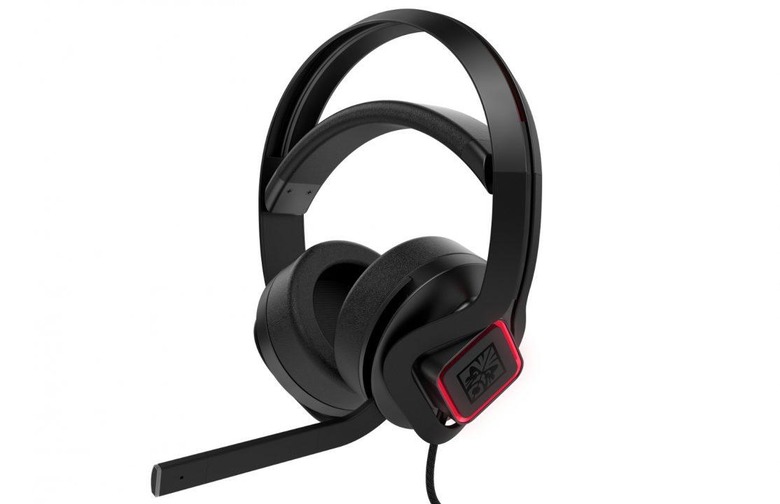 PC gaming headsets are generally great accessories to have, but they can be miserable devices to use in the middle of a hot, muggy summer. Some peripherals manufacturers have tried to find a solution to this by launching cooling headsets, but today, we're seeing HP take a new approach to solving the problem with its OMEN Mindframe headset. The headset is just one of many different OMEN accessories HP announced today, but it's definitely among the coolest of the bunch (no pun intended).
Instead of using cooling gels like many other headsets do, the OMEN Mindframe instead uses a "patented active cooling solution" built around a thermoelectric device inside each earcup. These devices conduct the heat within the acoustic chamber outward, presumably leaving your ears and your head nice and cool in the process. HP says that this is the first headset in the world to offer active earcup cooling technology, so assuming it all works as the company says it does, this could end up being a big win.
Aside from its thermoelectric features, the Mindframe also features a self-adjusting suspension headband and "soft leatherette" earcups to ensure that it's actually a comfortable device to wear on your head. HP says the the Mindframe is a good choice for those who need positional audio (looking at you, battle royale fans), as it boasts 7.1 virtual surround sound and 3D spatial awareness through DTS Headphone:X.
The built-in mic automatically mutes when it's flipped up, unmuting when it's flipped down again, and your outbound audio can be tweaked with a volume knob that has taken up residence on one of the earcups. Of course, it's not really a PC gaming peripheral without support for RGB lighting, which can be customized through OMEN Command Center, and a USB 2.0 Type-A connector means you can use it with other platforms as well.
Of all the products announced today, it seems that the OMEN Mindframe is the furthest out from release. We won't see this headset launch until sometime in the second half of 2018. Pricing details were also nowhere to be found, but considering all the Mindframe brings to the table, expect it to be come with a fairly hefty price tag. We'll have more information for you once it's available, so stay tuned.