HP MediaSmart SL4282N, SL4782N Media Center Extender TV's up for sale now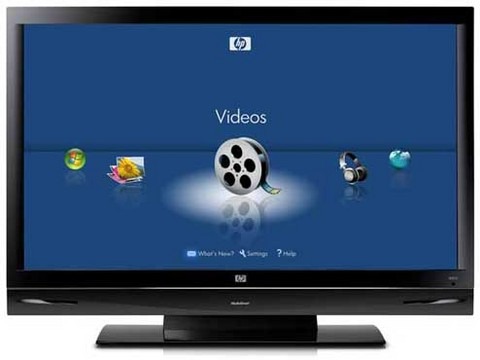 HP has apparently been working on these televisions for quite some time now and they have finally arrived. The TV's connect to your home network and then subsequently to whatever XP MCE PC, Vista Home Premium, or Vista Ultimate PC that you have them setup to connect to and from their can stream music, pictures, and even video directly to the TV.
Normally such an operation would require your choice of putting the compute next to the TV to directly connect it, a separate Set-Top-Box that is a Media Center Extender, or and Xbox 360. Now none of those things are needed, you just set up your TV pair the two together by adding the Extender to the Media Center PC, and you are off and on your way streaming the best of what you have downloaded to your new TV.
The two TV's come in 42 and 47 inch models and have both Ethernet and WiFi connections. The downside is that the TV's are priced respectively at $1900 and $2400 for their meager sizes, sure they have 2000:1 contrast ratios and are 1080p capable, but you can do better than 47-inches for $2400. For those with older MediaSmart TV's, HP has put out a firmware update that will magically grant you the same capabilities.
[via Gizmodo]