HP MediaSmart Servers updated; stream media to iPod/iPhone and PSP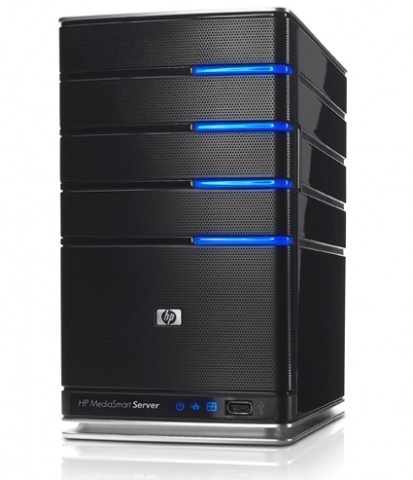 The HP MediaSmart servers (EX485/EX487 models) received a software update today from HP. The news software allows media to be streamed to wireless devices such as iPhone, iPod Touch and PlayStation Portables. The new software also adds the ability for the servers to convert videos (including unprotected DVD's) into two separate formats: one high-resolution for playing on home devices, and a lower resolution for portable media players.
Users of the iPod Touch and iPhone can download HP MediaSmart Server iStream application directly from the iTunes App Store for free so they can stream the video to their devices. This will enable users to watch video, look at pictures, and listen to their music streaming directly from the HP MediaSmart Server.
The HP  Media Servers work with both Windows and OS X machines, and provide for consolidated storage and access of a user's media files. The update also adds some improvements for Mac user's Time Machine backups. The software update is free for the servers. HP MediaSmart servers start at 750GB for $599, and offer 1.5TB at $799.