HP LaserJet Pro M15, M28 tiny printers are for micro businesses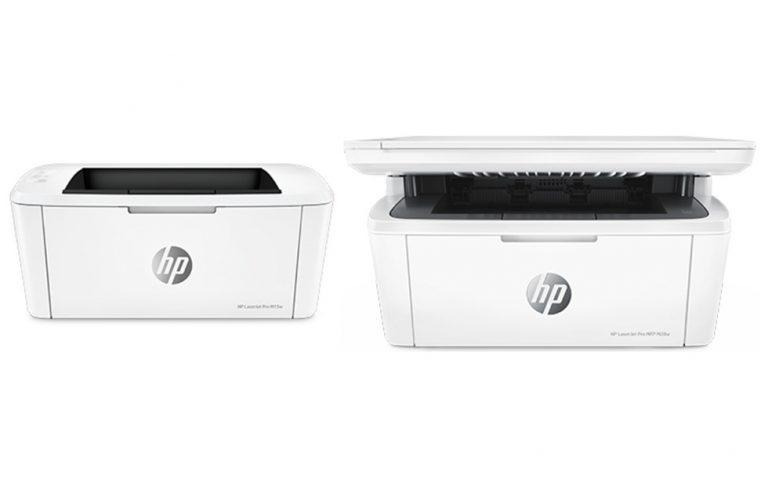 HP has launched what it says is the smallest laser printers of their kind, the HP LaserJet Pro M15 and M28 series. Laser printers are popular given the huge cost of printer ink, but more often than not they come in large sizes most suitable for libraries, schools, and other places where multiple people will be using them. The new LaserJet Pro models help fill that void, offering "micro and small" businesses, including the self-employed, a laser printing option.
"We designed our new LaserJet Pro line with ease of use, size and mobility in mind," according to HP's Premal Kazi, "so that they can focus on running their business, whether in a home office, shared working space or on the go." The new M15 and M28 models are 30-percent smaller than the last generation, with the M15 model measuring only 6.3" x 7.5" x 13.6-inches.
That puts the printer in the same realm as smaller inkjet printers, but with the convenience and cost-savings associated with laser printers. Despite the small size, HP says it has packed a bunch of features into these models. Both of the aforementioned models contain the same features, the only exception being the M28's ability to print/copy/scan, to copy IDs, and its slide-off scan glass.
Those features aside, both models offer a print speed up to 19ppm in black, both USB and wireless access, printing from mobile devices, and an interface said to be "simple and intuitive." Both the M15 and M28 printers support Google Cloud Print and Apple AirPrint via the HP Smart App, plus they're Mopria-certified.
Other features include a 100-sheet output bin and a 150-sheet input tray, a pre-installed toner cartridge, and WiFi Direct. Both models are currently listed by HP as "coming soon." HP says it'll launch them to purchase some time next month, but it hasn't revealed how much they will cost.