HP expands display roster, includes "virtual reality" monitor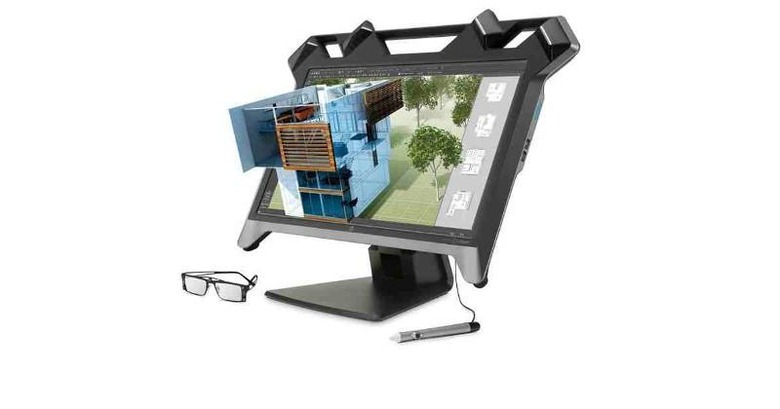 Manufacturers announcing new hardware during this part of the year isn't really new, but HP is making a strange play by almost subtly including a rather unique, if not odd, computer monitor into the mix. Together with a new batch of flat 4K and 5K monitors and a handful of curved screens, HP is announcing the Zvr Virtual Reality Display. This rather imposing contraption combines many technologies, including, of course, virtual reality, in order to reduce the barrier between the physical and the digital.
The last we heard of such a slogan was with the Dell Smart Desk concept. HP's idea, however, is slightly more traditional to some extent. For one, it seems to favor more the use of a rather fat stylus, making it almost feel like your using a crude Wacom Cintiq, except you aren't really limited to a flat 2D view. The Zvr also employs 3D technology and comes with its own 3D glasses, pretty much like what you'd use in cinemas, in order to give users a full 3D perspective. HP touts this kind of technology as useful for allowing users to express themselves more naturally and at the speed of thought, instead of being force to translate what they see and make from 3D to 2D and vice versa.
Going back to the realm of traditional, HP has three new high resolution displays in its family. Both the 27-inch Z27s and the 23.8-inch Z24s boast of 3840x3160 4K resolutions in 16:9 aspect ratios. The 27-inch Z27q, on the other hand, has an even larger 5120x2880 5K resolution, also in 16:9. All three support 1.07 billion colors, making these monitors perfect not just for consuming 4K videos in their native resolution but also for creating such high resolution videos. In addition, the Z27q offers Picture-in-Picture functionality for even more productivity.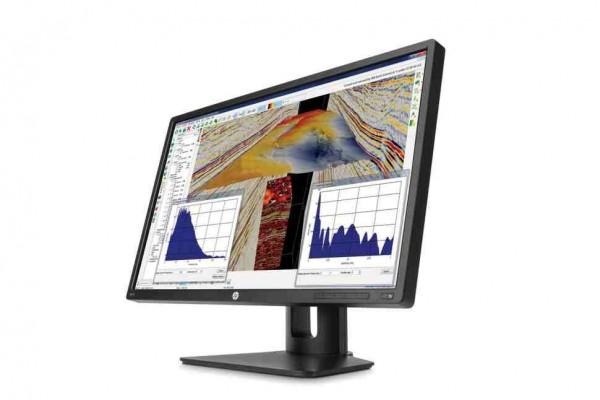 Diverging a bit into the unorthodox side, HP is also getting into the curved screen trend with four new monitors. The 34-inch Z34c and ENVY 34c both sport that 3000R radius that Samsung seems to be crazy about. Sadly, despite the large size, the two barely come close to 4K resolutions, with only 3440x1440 pixels under their belts. But if resolution sizes are all that matter, the 27-inch EliteDisplay S270c and Pavilion 27c might be more disappointing with only a 1920x1080 Full HD resolution. The curves are greater on these two, however, with a 4000R radius. All four models have integrated speakers with DTS Audio.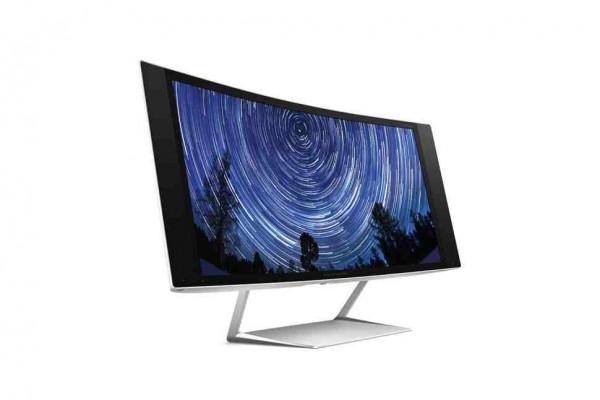 The 4K HP Z27s is expected to launch this month for $749 while the 4K HP Z24s won't be out until April with a price tag of $549. The large 5K HP Z27q will fetch a higher price tag of $1,299 in March. Both the curved HP Z34c and HP ENVY 34c will be out by April, costing $999, but the HP EliteDisplay S270c and Pavilion 27c are already available for a lower price tag of $399. The somewhat eccentric HP Zvr won't arrive until Spring this year, with pricing details still unknown.
SOURCE: HP