HP ENVY 4 Ultrabook hands-on and unboxing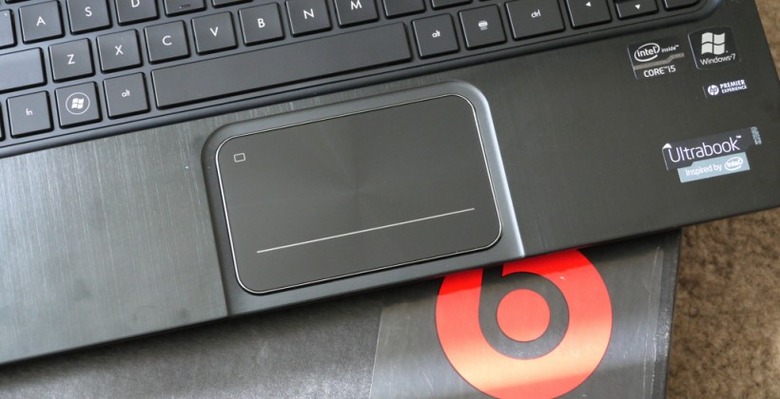 HP's new ENVY 4 Ultrabook has landed on the SlashGear test bench this week. Complete with a sleek and impressive design, dual-stereo Beats Audio speakers, and Intel's 3rd Gen Ivy Bridge dual-core i5 processor. Back in May we received our first glance at the new ENVY Ultrabook, but today we've given it another look in a quick hands-on video. More details, pictures, and specs are available after the break.
HP's new ENVY 4 and 6 Ultrabooks have recently hit the shelves and to start things off we've unboxed the ENVY 4, and got our paws all over this new aluminum wrapped laptop. HP's equipped these new Ultrabooks with a sleek design, impressive power under the hood, and kept them well in range of Intel's "Ultrabook" standard. Coming in under 4 lbs (3.86 to be exact) and only 0.78" thick the ENVY 4 is what we're looking at today so here's our quick unboxing video:
HP ENVY 4 Ultrabook hands-on & unboxing
https://www.youtube.com/watch?v=iXqQ4tiEfZE
As you saw from the video above, the specs are rather decent for an $800 machine. You'll get a clear and vivid 14-inch Brightview LED 1366 x 768 display, 1.7 GHz dual-core Intel Core i5 processor (3317U), 4GB of DDR3 RAM, a 500GB HD (no SSD here) 3 USB ports, Ethernet, HDMI, SD slot for storage, integrated Intel HD Graphics 4000, and more.
The build quality for our initial impressions are nice, but certainly no MacBook Air. It's topped in a midnight black brushed aluminum, and finished with a soft-touch matte coating on the sides and bottom — which nicely fits the Beats Audio red color scheme. All of this comes in under an inch being only 0.78" thick and weighing less than 4 lbs.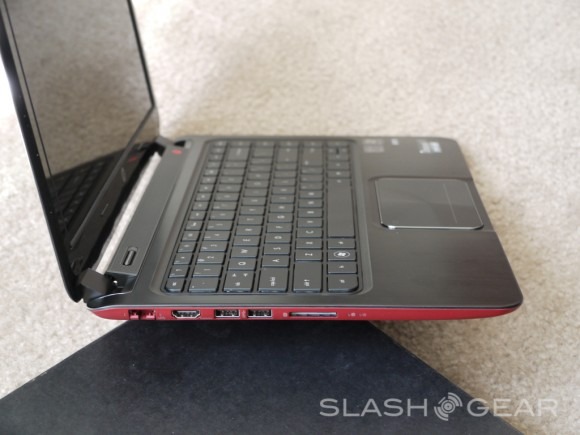 Of course you'll be running on Windows 7 x64, and you'll probably want to upgrade to Windows 8 — or will you? The HP ENVY 4 Ultrabook has a nice sleek design, a slim bezel around the 14-inch LED display, a mildly powerful processor under the hood, and we'll surely be taking it all for a spin in our full review early next week. The lack of an SSD for storage is my only concern compared to the competition, but this does come in at a decent price. Stay tuned and let us know if you have any questions for our full review.