HP ENVY 32 AIO, Advanced Docking Monitors Promise Freedom Even On Desks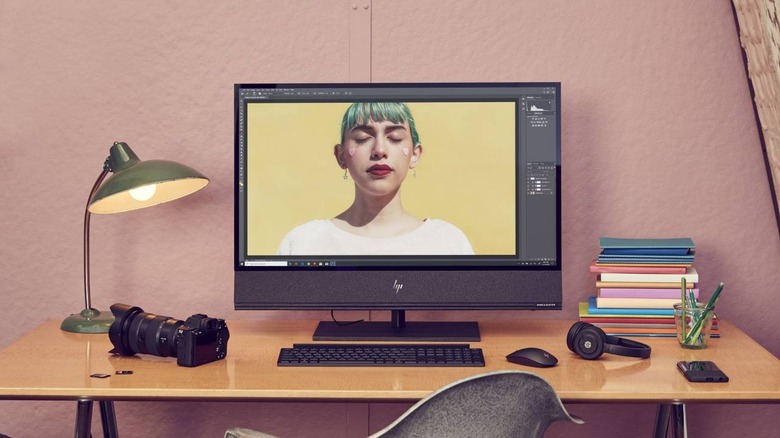 The new Elite Dragonfly G2 and Spectre x360 15 may bring the promise of freedom from wires and desks but that doesn't mean that those who do need to work at home or in the office have to feel left out. There are other kinds of freedoms and HP is delivering them in two ways. The new ENVY 32 All-in-One computer gives desktop users the freedom to experience and create multimedia content in rich detail thanks to its powerful CPU and GPU combo wile the new E24d G4 and E27d G4 Advanced Docking Monitors free users from the tyranny of multiple cables.
All-in-One computers may offer space-saving conveniences and streamlined designs but they are often belittled for their lack of power compared to towering desktops. You might change your mind with HP's newest AIO, even if it only has a 9th gen Intel Core processor. You'll probably forgive that slight when you hear about the NVIDIA RTX 2060 and 32 GB DDR4 RAM that can be crammed inside the HP ENVY 32 AIO, a first for any AIO in the market.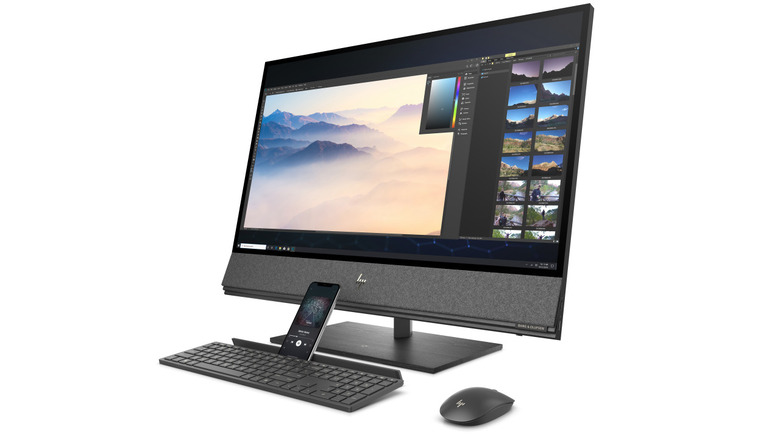 All that muscle isn't wasted, especially when it comes to multimedia. The ENVY 32 also boasts to be the first PC to support HDR600, and that's with a 31.5-inch 4K screen. It's not just graphics either, as the computer claims to have the loudest audio in any All-in-One, equipped with passive radiators, medium drivers, tweeters, and a woofer, all custom-tuned by Bang & Olufsen.
Granted, some computer users may already have a favorite desktop or laptop and just need a screen to go with that. That's where the FHD E24d G4 and QHD E27d G4 Advanced Docking Monitors come in, providing features beyond simply displaying pictures. A single USB-C cable can provide data, video, and 100W power to your PC, preferably an HP, while another USB-C port can be used for data and 15W power for mobile devices. Beyond efficient cable management, the monitors are also equipped with security features like Windows Hello via the webcam with IR, advanced pass-through network and management, and a single button for turning on both the display and the laptop, even if the latter's lid is closed.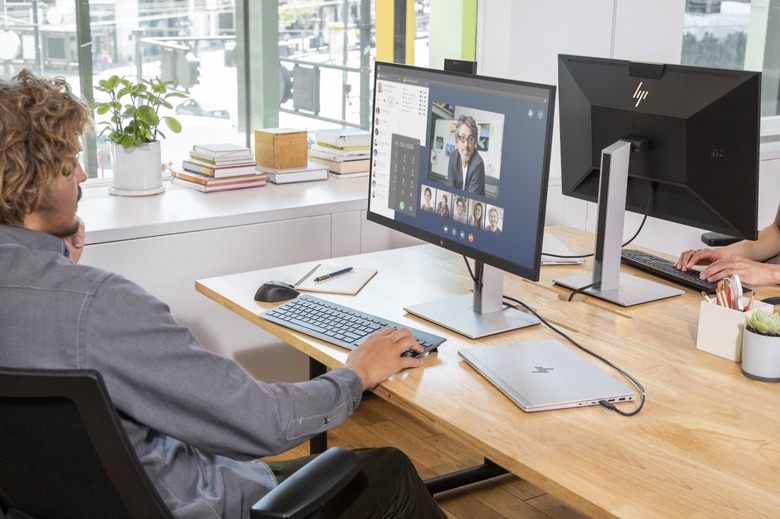 The HP ENVY 32 All-in-One is now available with a $1,599.99 starting price. The E24d G4 and E27d G4 Advanced Docking Monitors will arrive sometime this month for $349 and $479, respectively. HP is also launching a new series of Sustainable accessories under the Renew series coming in Spring. Separately, the HP Renew Sleeve, made from knit recycled plastic bottles, will arrive in April for $59.99.