HP ENVY 20 and 23 TouchSmart All-in-one PCs bring Windows 8 to the masses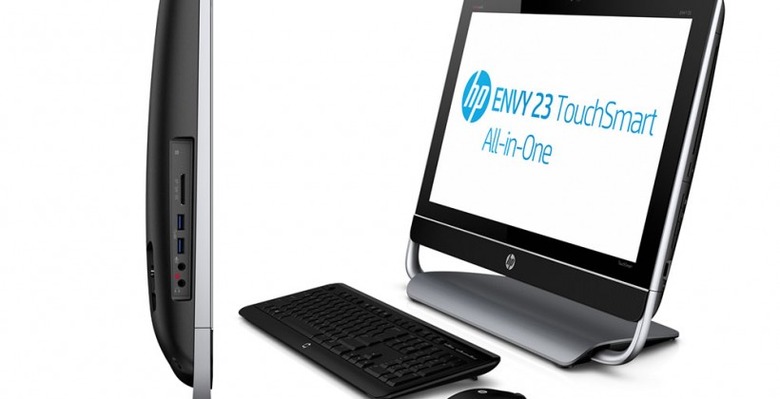 This week we're seeing another wave of wonderful computers presented by HP for the start of the Windows 8 era, working here with brand new HP ENVY 20 TouchSmart and 23 TouchSmart, both of them all-in-one PCs with full touchscreen capabilities. Inside you'll find 3rd Generation Intel processors – that's Ivy Bridge, mind you – along with Beats Audio and HP TrueVision webcam technology as well. These devices will bring you the power of the next generation of Windows-toting machines will keeping it all compact in HP's newest all-in-one designs.
These units come in 20 or 23-inch flush-glass displays that bring 10-point touch touchscreen capability to you and yours. This set of computers are right in the middle of HP's next-level all-in-one lineup, with the HP Pavilion 10 all-in-one PC sitting below them in price and the HP SpectreONE coming forward as the hero of this generation – top class! The ENVY 20 and ENVY 23 TouchSmart PCs act as a perfect in-between with price and power reflected in their made-for-everyone packages.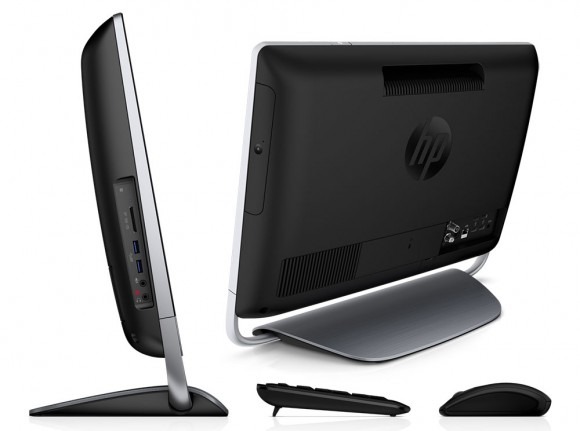 These computers come with HP Connected Remote, Photo, Music, and Backup and bring the full Windows 8 experience in late October. That's right around the time that Windows 8 is currently expected to be unleashed upon the earth, with every manufacturer in the field shooting off every different concoction of hardware they can muster with only the best of the best ready to shine through. With the HP ENVY TouchSmart PCs you see here, HP is more than ready to take on the general public with smooth, simple designs and all-in-one greatness for everybody.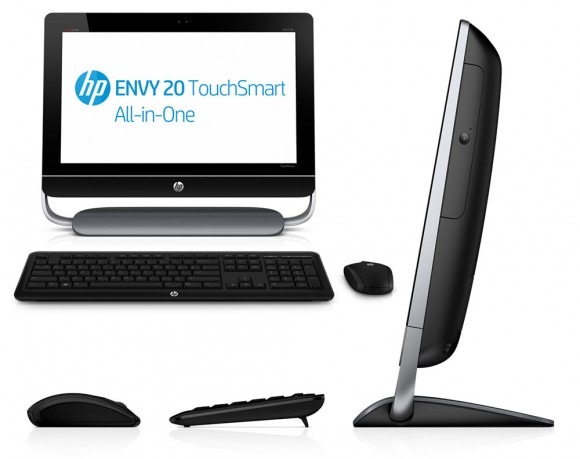 The HP ENVY 23 TouchSmart all-in-one PC will be appearing for what's expected to be $1099 USD MSRP. The HP ENVY 20 TouchSmart all-in-one PC will be appearing for an expected $849 USD MSRP. Both computers are scheduled now for the end of October here in the United States at all of your favorite HP sales outlets.