HP Envy 14 TouchSmart Ultrabook Packs A 3200x1800 Display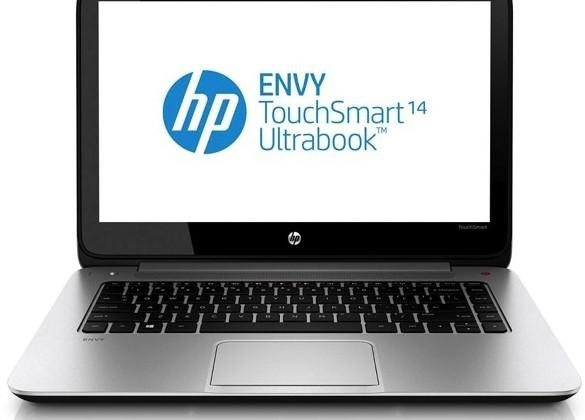 HP has a lot of laptops these days, and they all have their own unique look, but the company never really has had a signature style these past few years. However, they refreshed their line of desktops and laptops today for 2013, and while school just let out for the summer, it's never to late to begin shopping for a college laptop for the fall.
One of the most notable new products arriving for the summer is the Envy 14 TouchSmart Ultrabook, which comes with a 14-inch display at 1366x768 by default, but can be immediately upgraded to a more feasible 1600x900. Furthermore, though, you'll be able to upgrade to a whopping 3200x1800 resolution sometime this summer, all of which is touchscreen-equipped.
The laptop has a modest starting price of $699, but that won't get you the high-resolution display sadly — you'll most likely have to hand over more cash in order to enjoy the 3200x1800 resolution. There's no word on what hardware the new laptop is running, but we're guessing Intel's new Haswell architecture is tucked neatly inside, waiting for an official unveil next month during Computex.
The New Envy 14 TouchSmart looks to take on Google's Chromebook Pixel and Apple's MacBook Pro Retina-equipped laptops. However, Samsung is also in the running, as they recently announced a laptop of their own that packs a 3200x1800 display. What we once thought was insanely high-res, is now playing catch-up with HP and Samsung. Who would've thought?
HP also showed off their other refreshed laptops, such as 15-inch and 17-inch variants of the Envy line, as well as new Pavilion 11-, 14-, 15-, and 17-inch laptops that include a mixture of Intel and AMD processors, as well as NVIDIA mobile graphics. Furthermore, the company added on five new desktops that pack Intel's new Haswell chips. You can grab one for as low as $289 for the HP 110, although you'll have to cough up more for a robust machine.
VIA: Engadget