HP ElitePad 1000 G2 Review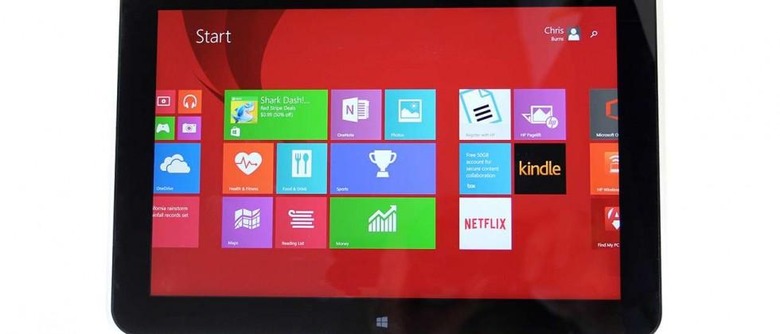 The HP ElitePad 1000 is a tablet built for business. Working with a 64-bit Intel Atom processor under the hood, Windows 8.1 up front, and both TPM 1.2 and HP Bios protection throughout, this unit is a true contender for the finest business world-oriented slate on the market today. With MIL-STD 810G testing approval (that's Military Standard testing for ruggedness), this unit is ready to roll for your in-the-field needs, regardless of if you're working in an office, on an airplane, or anywhere in-between.
Hardware
The HP ElitePad 1000 is not the thinnest tablet in the world, nor is it the lightest. It is, however, a rather fine combination of robustness and not-too-big but not-too-small at 9.2mm thin and 1.5 pounds light.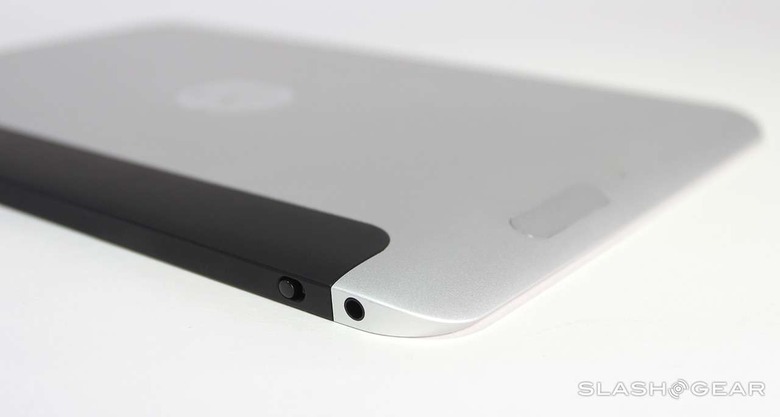 Up front you've got a 10.1-inch 1900 x 1200 pixel display (seen at the head of this article as well as below in the "Software" section) covered with Corning Gorilla Glass 3. Above the display is a 2.1-megapixel 1080p HD camera made for video calls and live meetings. On the back you've got an 8-megapixel camera with LED flash, one of the nicest we've seen on a Windows tablet without a doubt.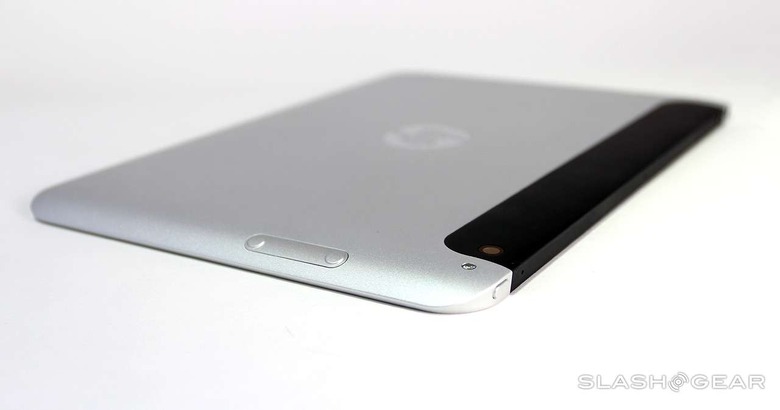 The above-screen front-facing camera is joined by HD audio and DTS sound for clear chat and sounds of all kinds. For audio-in, you've got digital dual-array microphones bringing clear chat on your end of the conference.
Inside is up to 128GB of eMMC SSD. You also have the option of adding an HP External Optical Drive AND you have a microSD card slot for additional storage or storage-swapping.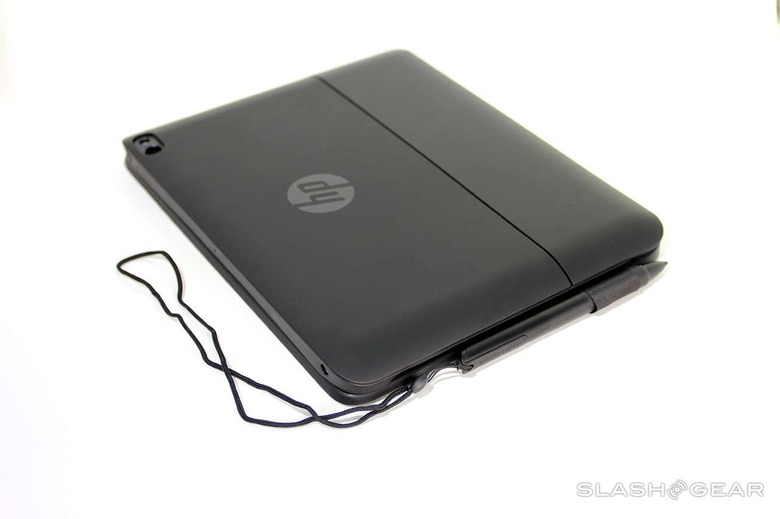 This tablet has a number of accessories made for it specifically, including each of the following – most or all of which should be available by the time this review is published.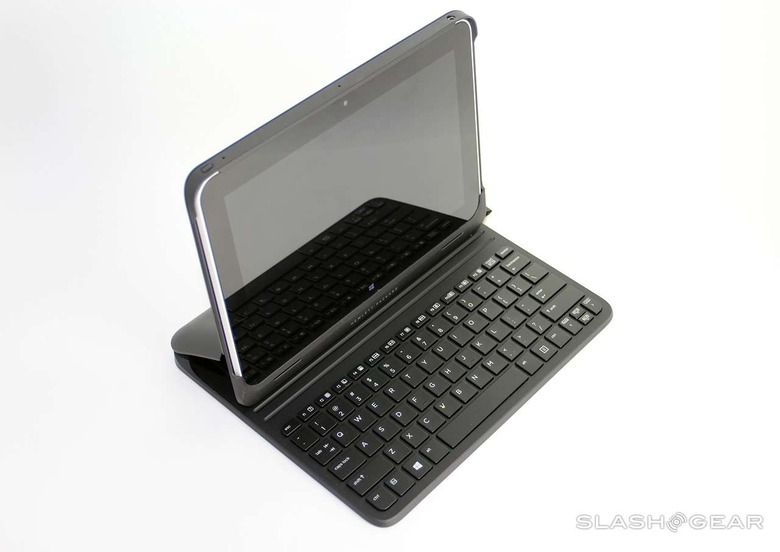 • HP ElitePad Expansion Jacket with optional Jacket Battery
• HP ElitePad Productivity Jacket
• HP ElitePad Security Jacket
• HP Bluetooth Keyboard
• HP Slim Bluetooth Mouse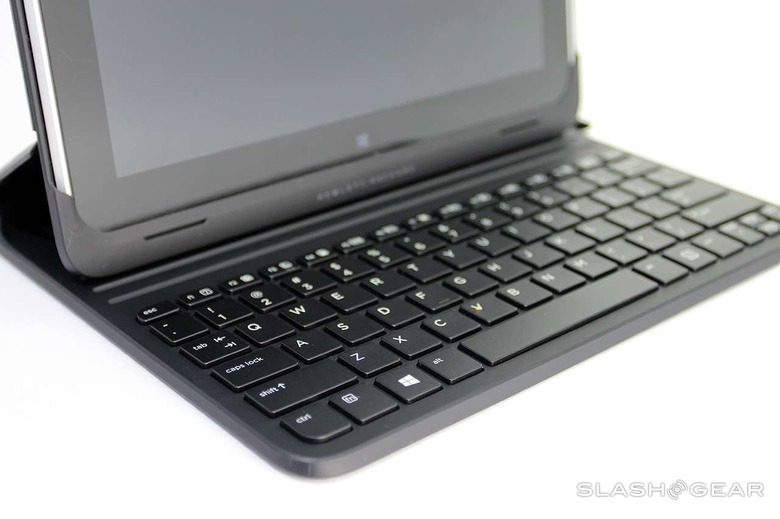 The hardware package you get here is robust and trustworthy. Whenever we get an HP product in for review, it's easy to see why the company continues to be trusted as a business-ready OEM, and this ElitePad 1000 is no exception to the rule.

Again, this unit has TPM. That's Software TPM 1.2 (on by default) or Hardware TPM 1.2 (off by default). TPM stands for Trusted Platform Module, and it's exactly the piece of technology you're going to want in your business-oriented tablet if you plan on doing high-end work where security is absolutely necessary.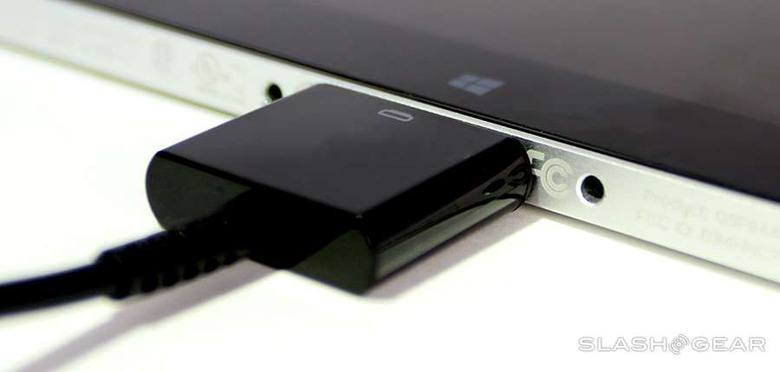 The only piece of hardware we're not entirely enthusiastic about is the charger – and this isn't just relegated to this device. Like most non-iOS or non-Android tablets released today, this HP tablet has its own unique charger port. We look forward to the day when all devices are charged with interchangeable cords that transmit power based on their converter.
Software
Inside you'll be running Windows 8.1 Pro 64 or Windows 8.1 64, and Office Home & Student 2013 is ready to run right out of the box as well. Security is provided by HP Client Security, with both Credential Manager and Password Manager included at startup.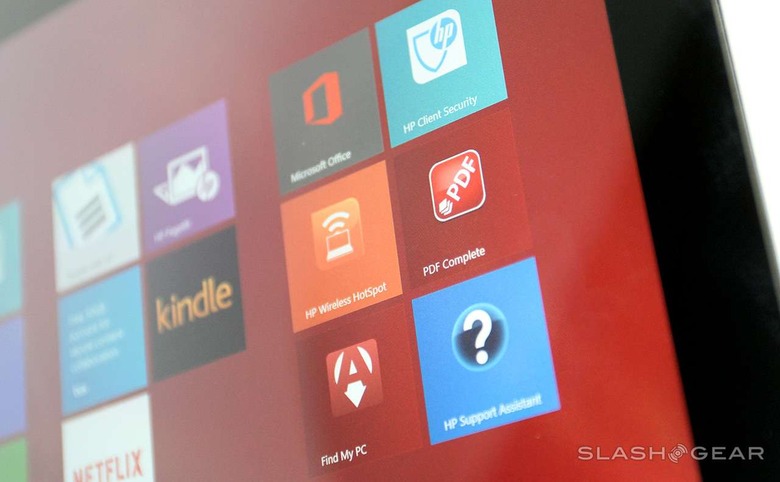 HP Password Manager is particularly helpful. If you've never used a service like this – it's simple: enter the passwords to your various online accounts for social networks and the like, and from that point on you have only to remember one password, your Password Manager password.
You've also got Absolute Data Protect, Device Access Manager with "Just In Time Authentication", Microsoft Defender and TPM 1.2, HP Trust Circles Standard, and your very own drive encryption.
If you're planning on using NFC with this device, as it does indeed have an NFC chip, you'll be glad to know you've got Secure Element riding along for added security.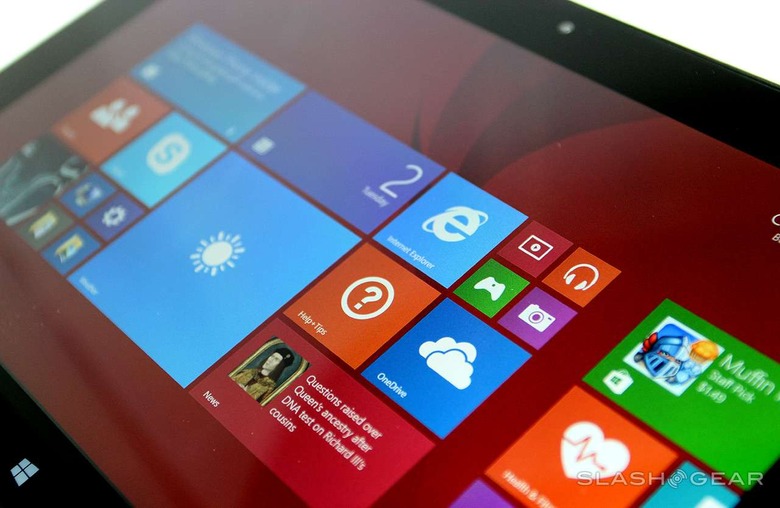 HP also includes PDF Complete Software Corporate Edition, an HP-printer-ready HP ePrint Driver*, HP Wireless Hotspot (if you bought the model with WLAN, that is), and HP Mobile Connect (again, not available for all models.) If you DO choose a wireless data model, you'll be working with Qualcomm Gobi 4G LTE connectivity – wifi hotspot goodness for your devices beyond this tablet wherever you may roam.
*NOTE: You might want to consider the HP 1200w Mobile Print Accessory for your HP printer, allowing you to tap-to-print from many of the most modern HP printers from this tablet.
HP Manageability is included here alongside HP Support Assistant, HP PageLift, and HP SoftPaq Download Manager. HP also includes several apps you might have downloaded on your own anyway, including Box for cloud storage (with a 50GB offer inside), Netflix, and Amazon Kindle for eBook reading.
Battery
Battery life on this unit is quite surprising. Watching movies or streaming content over Wi-Fi are the biggest drains we're seeing here – and even those activities have little effect on the life of this unit.
We've seen this unit work between 8 and 10 hours on average – that's not standby time, that's work time. Standby time has been so extensive that we've not yet been able to run it out in our general test time.
Wrap-up
The HP ElitePad 1000 G2 is not the sort of tablet you're going to want to get if you want to show off to your friends with fancy new apps and fun, useless features. This is a business machine. HP didn't make a toy here, they made a tool.
If you're looking for reliability and compatibility with the Windows-based software you already use on your home and business computers, the HP ElitePad 1000 G2 is the tablet you'll want to look at next. Certainly consider HP's wide range of accessories, too – they're well worth a peek.
This tablet will cost you anywhere between $739 USD for the base model with Windows 8.1 64 and 64 GB eMMC SSD to $1,009 with Windows 8.1 Pro and 128 GB eMMC SSD. Accessories are all priced and sold separately.