HP EliteDisplay E221c Features IPS Tech And Integrated Webcam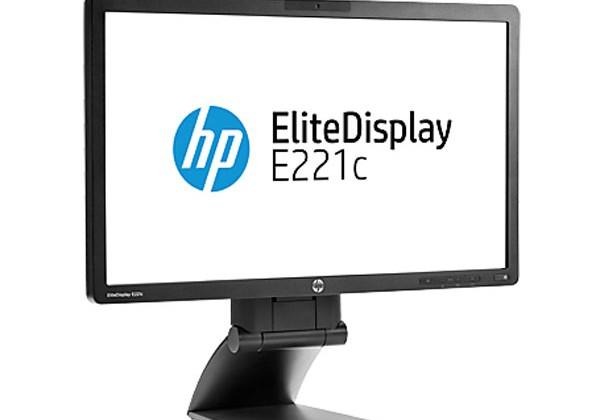 HP has unveiled a new computer display today that has a lot of adjustability built-in and lots of technology as well. The display is called the HP EliteDisplay E221c 21.5-inch Webcam LED backlit Monitor. The IPS technology gives the screen wide viewing angles and the integrated webcam makes videoconferencing easy.
The highly adjustable monitor stand provides customizable tilt, height adjustment, swivel, and pivot settings. HP says that this monitor has the most adjustability available on any HP business display. Anyone who spends a lot of time in front of the screen knows that adjustability is very important.
The display also meets TCL Certified Edge requirements. The IPS technology gives the display 178-degree viewing angles. HP also gives the display lots of connectivity options including VGA, DVI, and DisplayPort along with an integrated USB hub.
Hard specifications for the screen include a 21.5-inch screen size and 16:9 aspect ratio. The native resolution is 1920 x 1080 and the screen has a pixel pitch of 0.248 mm. The static contrast ratio is 1000:1 with a dynamic contrast ratio of 5,000,000:1. The screen is rated for brightness of 250 cd/m2 and has a response time of 7 ms gray to gray. The screen can be purchased online now for $219.
SOURCE: HP