HP Elite X3 smartphone orders available directly from HP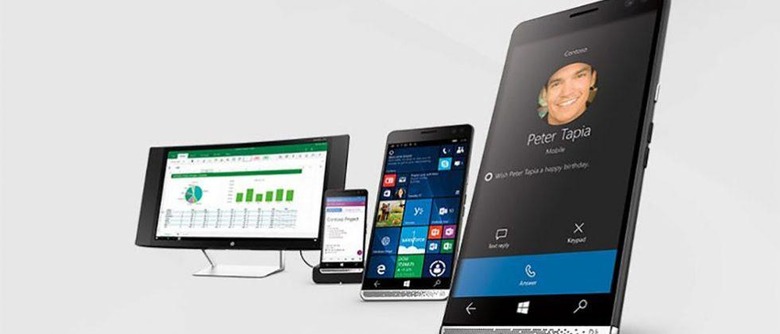 Almost exactly a month ago we knew that HP was getting set to officially launch the Windows 10 flagship smartphone called the Elite X3 because it finally began talking about the smartphone officially. Last week pre-orders kicked off for the device via Microsoft's online store in the UK. This week pre-orders are underway for the Elite X3 directly from HP. HP is promising that the device will land at your door within 5-10 business days.
Again, these pre-orders are in the UK only and the Elite X3 isn't a cheap smartphone at £706.80. The smartphone is aimed at business users out there and companies will be able to purchase the phone without the added VAT at a price of £589. Taxes are rough in the UK. HP really wants business users to think of this new smartphone as a laptop alternative.
So much so that it lists, the Elite X3 under its laptops section and calls the device the "first built for business 3-in-1 device. HP describes the Elite X3 as "the power and productivity of a PC, the versatility of a tablet, and the connectivity of a smartphone in the palm of your hand."
A slew of accessories are available for the device including the Lap Dock and Desk Dock accessory that allow a PC style experience with Windows 10 mobile. The better deal here is certainly to order via Microsoft where you will drop £749 for the phone and get the Desk Dock as part of the bundle. HP's price includes the smartphone only. It's unclear at this point exactly how much the accessories will cost individually. In the US, the Elite X3 sells for $699 for the device alone and the $799 price includes the Desk Dock, it will start shipping August 29.
SOURCE: Neowin