HP Elite x3 US availability details confirmed and clarified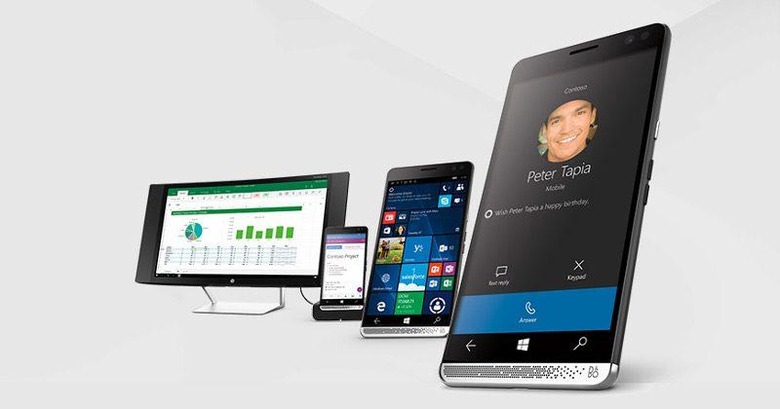 The US launch of HP's Elite x3 elite Windows 10 Mobile phablet is truly at hand. How do we know? Because the company is finally talking about it out in the open. The company has confirmed some of the availability details, like how it will be shipping out by the end of August. Hopefully. The good news is that the earlier $799 price tag isn't the full story. The bad news is that, it's still going to be a bit pricey and still isn't the full Elite x3 story either.
Here's the gist of it: the HP Elite x3 is going to cost $699 alone. That $799 price tag reported earlier is apparently for a bundle that includes the HP Elite x3 Desk Dock, the accessory that is not that different from Microsoft's own Continuum Dock. So at least there's a reason why you might be paying that much. Actually in both cases, the Elite x3 will come with a "premium headset".
Although the $699 price tag might seem steep for most users, it isn't as bad as $799 for a smartphone alone, or an iPhone 6s Plus' higher cost. It's still more expensive than Android flagship though. But putting it within the context of Windows 10 Mobile devices, it doesn't hurt too much. The Microsoft Lumia 950 XL currently costs $649, without any dock to speak of. And the HP Elite x3 definitely outranks it in terms of features and specs.
There's also another reason for the higher than normal price tag. HP is specifically targeting enterprise customers with the Elite x3. Whether or not HP will also directly sell to consumers, is something we'll have to wait to find out. Perhaps it will reveal those details when the smartphones starts shipping on August 29.
There are, however, still a few bits and pieces missing. In particular, the availability of the Elite x3 Lap Dock remains unknown. Individual prices for the accessories are still undisclosed as well. HP promises that those details will be fully revealed at a later date, including details about a bundle that includes the HP Elite x3, Desk Dock, and Lap Dock all together.
SOURCE: HP