HP Elite x3 retail date clarified yet again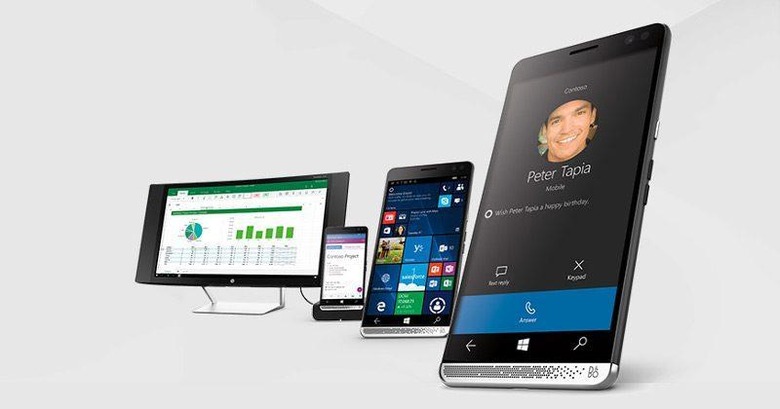 Given all the attention lavished on the Galaxy Note 7 and, soon, the iPhone 7, it is understandable if Windows 10 Mobile users feel left out of all the smartphone fun. But in less than a month, however, they might have something to flaunt as well. HP has just confirmed that the HP Elite x3 "3-in-1" smartphone is indeed launching at the end of the month. But for those in the US planning to buy directly from the company, they'll have to wait for a week at least.
Almost like how Apple has only one smartphone highlight per year (two if you counted the iPhone SE), it seems that the Elite x3 will be the Windows 10 phone for 2016. Not that there have been many. There are a lot of things going for the smartphone, from top of the line specs to "better than Lumia" quality build to new (to Windows 10 Mobile) features like a fingerprint scanner. The HP Elite x3 is powered by a Qualcomm Snapdragon 820 with 4 GB of RAM, 64 GB of storage, an extra large 6-inch 2560x1440 WQHD screen, a 16 megapixel rear camera, 8 megapixel front camera, and an extra large 4,150 mAh battery.
But perhaps the most interesting is the accessories that will be coming with the Elite x3. In addition to the Desk Dock, which is HP's take on Microsoft's Continuum Dock, there is also the Mobile Extender "Lapdock", an "empty" laptop shell that turns the smartphone into, well, a laptop. Also a late revelation is an active stylus, making it perhaps the first Windows 10 Mobile smartphone to support one.
Although HP did announce that Elite x3 does launch on the 29th of August in the US, it's HP.com website will only start accepting orders on the 5th of September. The company doesn't say, however, the other places or retailers the smartphone will be sold at. The smartphone alone costs $699, a tad higher than most Android flagships but still lower than an iPhone. A $799 bundle exists for both the Elite x3 and its desktop dock, but individual prices for the accessories have yet to be confirmed.
VIA: Neowin