HP Elite x3 ads, Workspace app pop up to "reinvent mobility"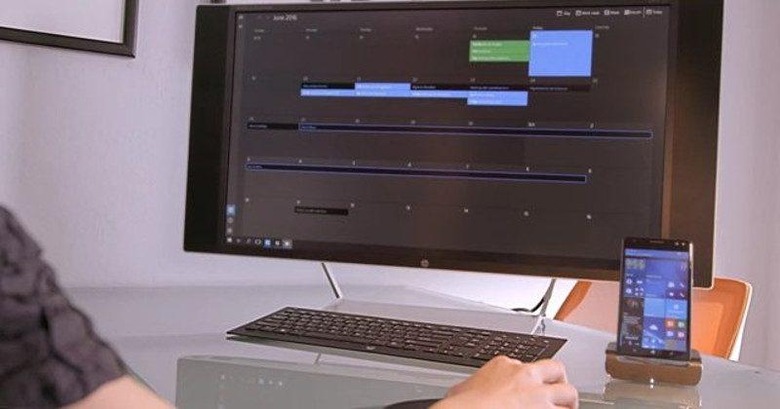 HP will soon be launching the Elite x3, probably one of the most interesting Windows 10 Mobile device so far (which is telling or damning of the platform). Naturally, it is revving up the marketing machine to convince the market, especially enterprise customers, that this huge, expensive smartphone is the smartphone to beat. And not because it has oodles of mobile apps for users to enjoy (it doesn't) but the exact opposite: it's a smartphone designed for very serious business.
HP's ads for the Elite x3 hone in on something that very few consumer smartphones, even the iPhone, are able to boast of: productivity, not just in general, but for work. While any Android or iOS device does have Microsoft's mobile Office suite, very few, even from Microsoft's own shelves, make the promise that the Elite x3 does.
That's actually not because of the smartphone itself but because of its accessories as well as one particular app. While the Elite x3 does have the necessary muscle to drive an "office on a phone" experience, HP is bundling it with a desktop dock as well as a "lapdock" to make it feel even more like an office computer.
But that's actually only half the story. While the Lumia 950 and Lumia 950 XL are also capable of flaunting Continuum, at least with a desktop dock, HP is offering something that trumps those. HP has a Workspace app, available on the Microsoft Store that allows users to run regular x86 or x64 desktop apps on the Elite x3. Well, actually that's a bit deceptive. What the HP Workspace actually does is remotely connected to a virtualized Windows 10 computer and display that on the Elite x3's screen, which is then routed to an external display.
That said, while the HP Elite x3 will have the software needed to be productive at work, the regular Windows 10 app selection still isn't that great. While HP is driving its marketing towards businesses and enterprise customers, let it not be said that those don't deserve some mobile enjoyment as well.