HP Elite x2 refresh addresses first gen flaws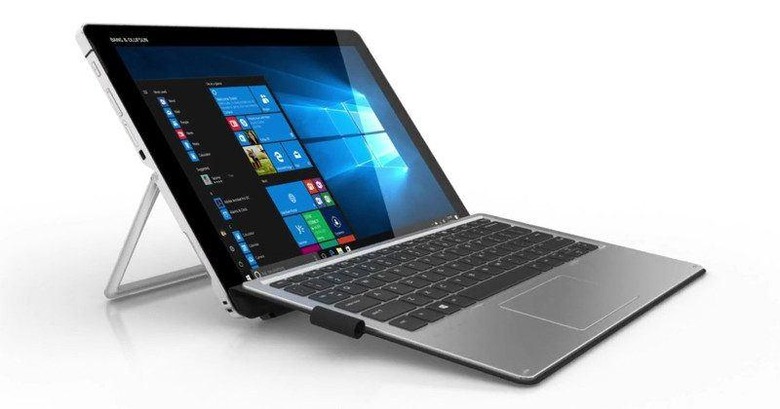 The unexpected success of the Microsoft Surface Pro tablets gave rise to a new breed of 2-in-1 Windows 10 computers that tried to emulate, if not downright imitate, that formula. Unsurprisingly, some of them didn't get it right. At least not on the first try. The HP Elite x2 tried to mix things up a bit and aimed a tad lower. Unfortunately, it also missed the target by some standards. Rather than scrap the product, HP has apparently returned with a gen 2 model that mostly fixes what was wrong with the first.
The HP Elite x2, which launched early 2016, was modest even by last year's standards. It aimed for the lower tier of the Surface Pro 4 in both specs and price. It didn't just mimic the Surface, however, but tried to inject its own unique personality in the form of the hinged kickstand.
It didn't get everything right, however. Performance was subpar, the kickstand was far too limited, and the screen resolution was disappointing for its size. Fortunately for those that actually liked the idea but hated the execution, the HP Elite x2 1012 G2 addresses those and then some.
Buyers now get to choose from 7th gen Inter Core i processors, not a Core m. While the screen is still 12 inches, the resolution has been kicked up a notch to 2736x1824 (WQXGA+), and with thinner bezels to boot. The stylus that ships with the tablet now boasts of 2,048 levels of pressure. HP also threw in hardware necessary for Windows Hello authentication, like a fingerprint scanner and an IR camera.
All these is squeezed in a body that's lighter than its predecessor even the Surface Pro 4, yet still packs the same connectivity options as before. That means there's still a full-sized USB 3.0 port in addition to a USB-C one. Unsurprisingly, HP also kicked up the price tag, which now starts $200 higher at $1,099. Availability details have yet to be announced.
VIA: Thurrott