HP Elite Dragonfly G2, Spectre x360 15 promises power and security anywhere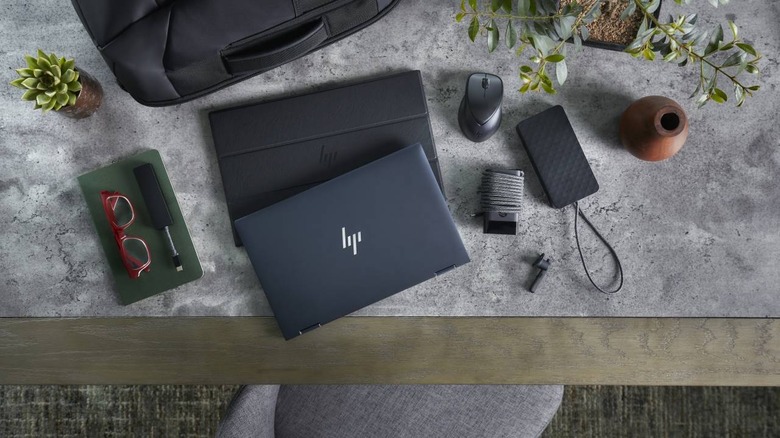 CES may be painfully scheduled right after the New Year's festivities die down but it is also the perfect opportunity for companies to put their best foot forward at the beginning of the year. CES 2020 is no different and this year many are shouting the same 5G battle cry that has been echoing in the mobile world. The most recent wireless communication technologies free us to consume and create content anywhere but that also raises risks in privacy and security. With the 2020 HP Spectre x360 15 and the Elite Dragonfly G2, HP is claiming that you don't have to compromise your and your work's security just for that wireless freedom.
5G may be big on smartphones but those aren't the only portable computing devices in town. With the HP Elite Dragonfly G2, HP is bringing what it boasts is the world's first business convertible with 5G connectivity. This perfectly complements the laptop/tablet hybrid's powerful hardware, including the latest 10th gen Intel Core processors paired with 16 GB of LPDDR3 RAM. At under 1 kg, it's tempting to always bring the convertible computer with you to work anywhere and, fortunately, it has a unique combination of features that will give you peace of mind in that area as well.
HP's Sure View Reflect, an optional add-on, makes it near impossible to read off the screen from the sides. Worried that your Internet connection may have been compromised, the Privacy Camera uses a physical shutter to shield you from remote prying eyes. And as reported by Chris Burns, the Elite Dragonfly G2 is also the first laptop in the world to come with an optional built-in Tile tracker.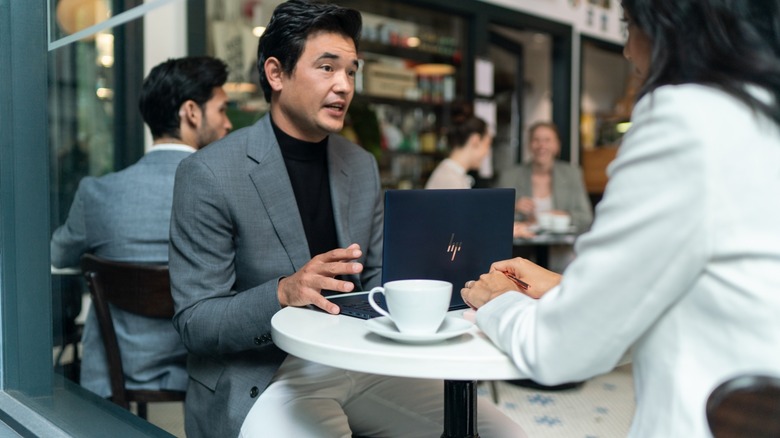 It may not have the 5G chops of the Elite Dragonfly G2 but the HP Spectre x360 15 is no underdog with its support for the latest Wi-Fi 6 standard. A webcam kill switch, a dedicated mute mic button, and fingerprint scanner all work together to offer a sense of security from a laptop you'll want to use anywhere to experience and create content.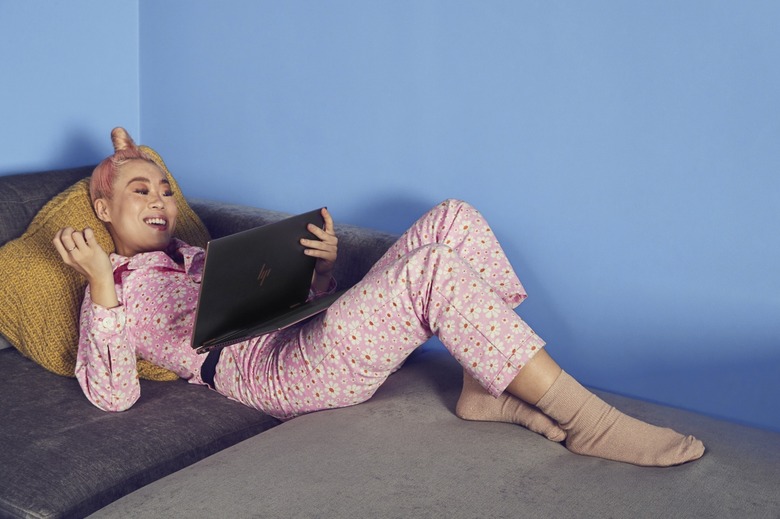 And create you will be able to as the Spectre x360 15 is HP's most powerful convertible to date. Despite having a 15.6-inch 4K display with a 90% screen-to-body ratio, the latest 10th gen Intel Core silicon, and the latest laptop GPUs, the tablet/laptop hybrid is still promised to deliver 17 hours of battery life on a single charge.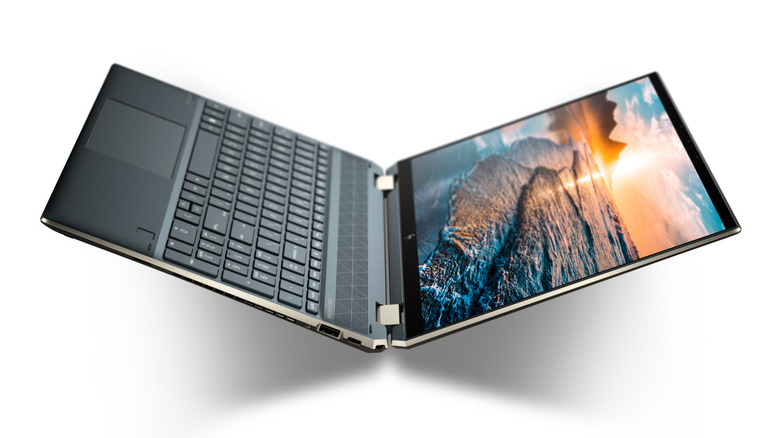 With the Spectre x360 15 and the Elite Dragonfly G2, HP is really pushing work mobility to the forefront, bringing the tools that the new generation of workers demand while promising the same level of security that traditional workplaces give. It doesn't come cheap, though, with the HP Spectre x360 15 set to sell for $1,599.99 starting March. The HP Elite Dragonfly G2 with 5G will be available around summer but the model with optional Tile integration will come sooner sometime in February.