HP DreamColor Z27x and Z24x displays support 1.07 billion colors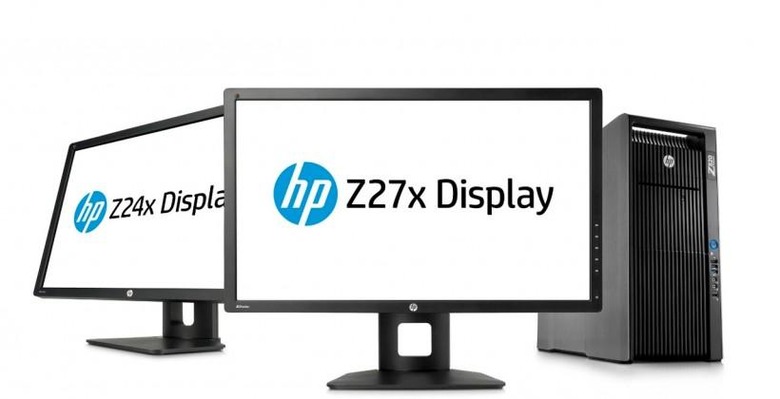 HP has announced a couple new monitors that are aimed at the user who needs the best color accuracy possible. The new displays include the HP Z27x and Z24x with both of the monitors falling into the HP DreamColor line. HP's second generation DreamColor engine is used in both monitors, supports up to 1.07 billion on-screen colors, and has color error that is so small the human eye can't tell the error is there.
HP says that compared to previous generations of DreamColor products, the new monitors offer 60% more pixels and a 4000% increase in the internal color palette. HP's latest displays are also 57% thinner than previous generation products. HP's Z24x display is also offered at less than a quarter of the price of HP's original DreamColor offering.
Both products offer 10-bit color accuracy from design to production and can be calibrated. Users can create custom color spaces with control over primaries, white point, and tone response. HP says that the monitors have three times the color accuracy of previous models and are the first in the series with integrated support for 3rd party color measurement instruments. The Z27x supports 4K resolution.
The Z27x covers 100% of the sRGB and AdobeRGB color gamut while covering 99% of the DCI-P3 gamut. It also features a HP Night Vision interface with auto-fade button backlights and a red backlight color for low light visibility. Both HP DreamColor monitors are available now with the Z27x selling for $1499 and the Z24x selling for $599. We spent hands-on time with the DreamColor LCDs back in 2008 that were replacing CRTs in digital production environments at a price of $3499.
SOURCE: HP