HP Deskjet 3755 is "world's smallest all-in-one" and super cute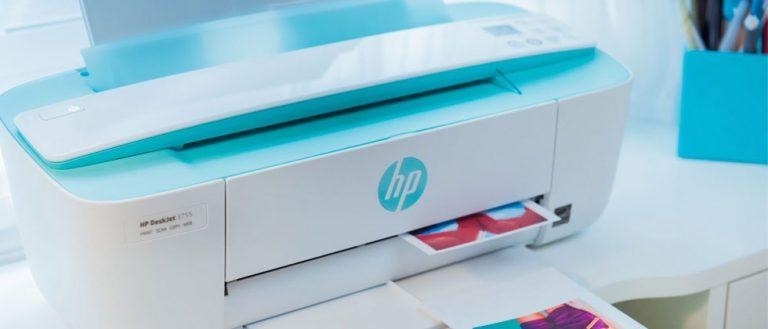 It's not often that we describe a printer as "super cute," but the printer HP is announcing today is just that. The DeskJet 3720 is white and aqua – also known as cyan, also known as HP's own "Electric Blue." This device is aiming to be compact as possible while remaining capable of printing full-sized (letter) size paper. It also works with HP Instant Ink, an ink replacement subscription plan that'll cost users £1.99 per month – or $3 a month once the printer arrives in the USA. UPDATE: Here with a different name.
This device works with HP Printbot through Facebook Messenger to print straight from a messenger conversation. You'll also be able to use the HP Social Media Snapshots app to print with 4.5 stick photo paper from Instagram, Facebook, Flickr, or a smartphone's gallery.
UPDATE: A very, very similar printer by the name of HP DeskJet 3755 is coming to the USA with a price of $69.99 – and apparently only a more traditional Blue color available. We'll see more colors available by the end of the year throughout the USA and the UK.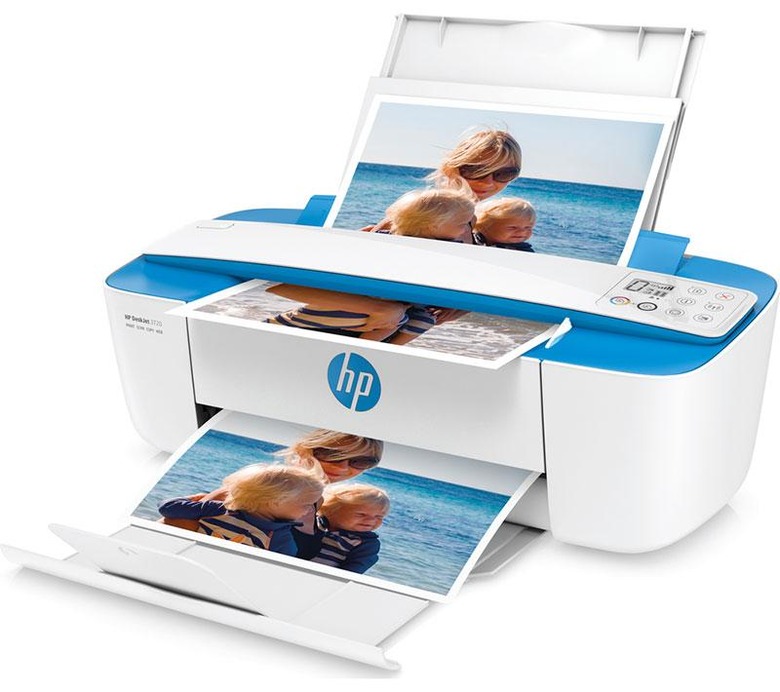 "Consumers crave tiny, wireless devices that fit into their lifestyle and enable them to stay connected, social and productive wherever they may be," said general manager and vice president of HP Consumer Printing, Sue Richards.
"HP's new DeskJet turns the traditional consumer printing experience on its head with its innovative, fun design and intuitive mobile connectivity from virtually any device or social network."
HP Instant Ink is not strictly new for this device – it's been around a bit. With this service, users are delivered new inks each month in one of three "flexible plans" that allow users to "change or cancel online at any time without an annual fee."
HP Instant Ink also includes a service using HP Planet Partners prepaid envelopes that allow users to recycle used ink cartridges for free.
The Desktop 3720 printer will be available in the UK at a starting price of £54.99 – no word yet on if/when it'll be available inside the United States. UPDATE: See above.
ALSO: As mentioned by Jacob Kastrenakes at The Verge, this isn't actually the "world's smallest all-in-one printer." It's not even HP's smallest all-in-one printer.
The HP Officejet 150 Mobile All-in-one printer comes in at 13.98 x 6.95 x 3.52 in, or 14.0 x 10.7 x 10.7 in (with Output Door and Main Tray opened and legal extension extended).
The HP Deskjet 3720 comes in at 15.86 x 17.75 x 10.39 inches. That's significantly larger UNLESS you consider the extended Main Tray on the Officejet. Weird!