HP Chromebook x2 variant sounds like the Surface Go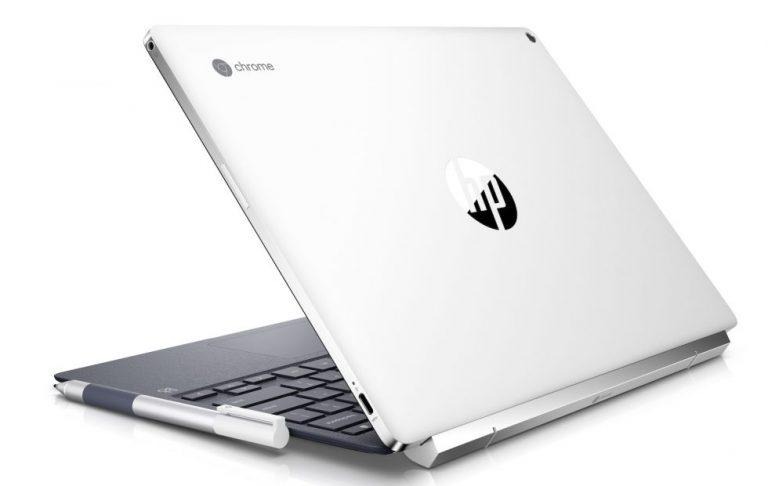 Microsoft launched the Surface Go clearly as a response to Apple's and Google's stronger push into the education market. Specifically, it's meant to battle the 2018 iPad and Acer Chromebook Tab 10 head-on. There might, however, be something brewing in the Chrome OS camp that could undo the Surface Go's advantage. According to a leaked HP technical document, there will be variants of the Chromebook x2, the first detachable Chromebook, on the way, and one of them runs on the same processor as the Surface Go.
To recap, the HP Chromebook x2 runs on an Intel Core m3 with a minimum of 4 GB of RAM and 32 GB of storage. The 12.3-inch Chromebook, with a display resolution of 2400x1600, is touted as the first 2-in-1 detachable in the Chrome OS family. It also has a $600 price tag, which is clearly higher than the Surface Go.
In comparison, Microsoft's newest addition to its Surface family has a 10-inch 1800x1200 screen and starts at 4 GB of RAM and 64 GB of storage. The $400 price tag is almost tempting until you consider the $99 Surface Pen and $99 Surface Type Cover you probably want to buy with it. The real novelty here though, other than the price, is the Intel Pentium "Gold" 4415Y that, until yesterday, was thought to be exclusive to the Surface Go.
Apparently not quite. The HP document provided by Tabletmonkeys details two unannounced variants of the HP Chromebook x2. One will have a higher Intel Core i5-7Y54 and the other will get an Intel Pentium 4415Y, same as the Surface Go. Curiously, the document lists a lot more RAM than what any Chromebook x2 has, most likely just the max possible configuration.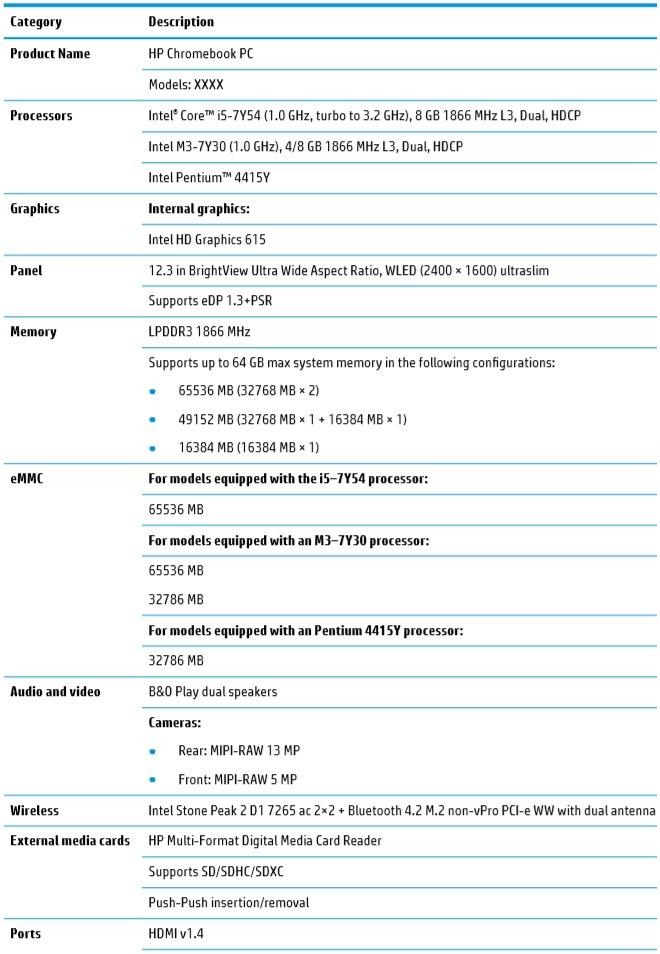 This lower end HP Chromebook x2 could take on the Surface Go, though that depends on how much it will cost. But considering the $600 Chromebook x2 already comes with the keyboard and pen, anything lower than $550 is going to cut into the Surface Go's price range. You'll have to deal with the much larger screen size though.