HP Chromebook 14 steals Acer's AMD thunder, Chromebook x360 14 G1 coming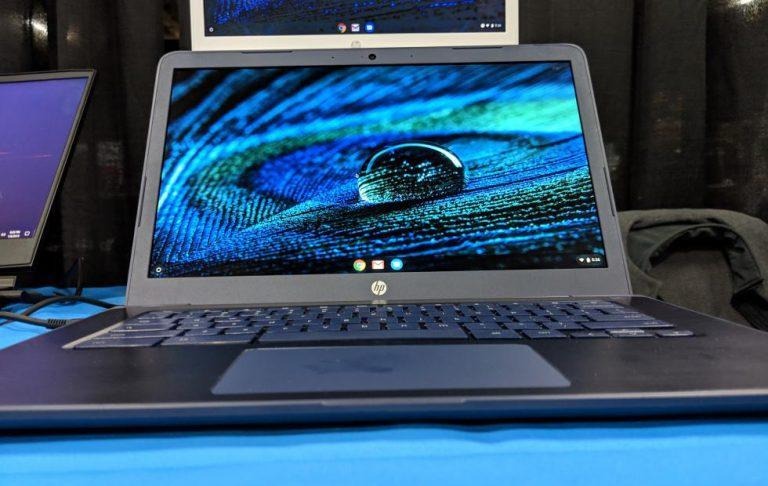 It seems that the age of AMD-powered Chromebooks is coming. Granted, two doesn't really make for a new trend but that's still two more than none. But while Acer boasted to be the first to announce one such Chromebook, HP will actually have the first bite of that market. The new HP Chromebook 14 will land on shelves first and it will truly put to the test whether AMD's system-on-chip will have more to say, no to mention more battery life, than Intel's equivalents.
Before this week, almost all Chromebooks either ran on ARM chips, mostly Rockchip, or Intel CPUs. AMD has noticeably been missing from the action until now. Like Acer's Chromebook, the new HP Chromebook 14 is powered by the chip maker's new AMD A4 or A6 dual-core SoC. It also comes in a choice of Radeon R4 or Radeon R5 integrated GPUs. On paper, it is promised to offer more power and more battery efficiency than, say, Intel-based Chromebooks.
HP advertises that the Chromebook 14 will last 9 hours and 15 minutes on average, which is often generous estimates. Then again, it's not a super powerful machine, with 4 GB of RAM and 32 GB of eMMC storage. The 14-inch display can either be a 1366x768 non-touch panel or, for an additional $30, a 1920x1080 touch screen. The HP Chromebook 14 will launch later this January, a month earlier than the Acer Chromebook 315. Available in white, blue, and gray, the AMD-powered Chrome OS device will also retail for a lower starting price of $269.
For those who do want more power, the more common HP Chromebook x360 14 G1 will also be available this month. It crams your choice of Intel processor, up to an 8th gen Core i7, and 16 GB of RAM inside. Curiously, it's rather meager on the storage with only 32 or 64 of slower eMMC storage. Battery life is rated for up to 13 hours, but, again, that might be too generous.
As its name suggests, the HP Chromebook x360 14 G1 has a hinge that allows the 14-inch 1920x1080 Full HD screen to fold all the way back. Together with the specs, that also suggests that this machine will cost more, though HP has yet to announce just how much.
Check out our CES 2019 Hub for the latest coverage on one of the world's biggest consumer electronics event of the year.