HP Chromebook 11 details leak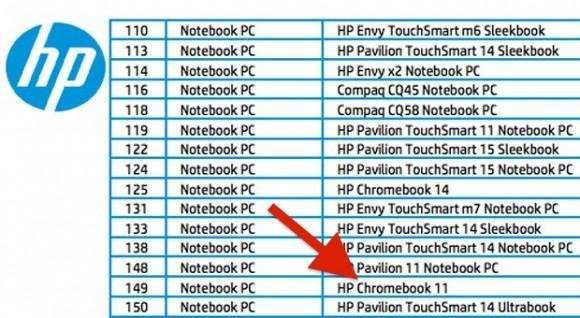 If you're a fan of the Google Chrome OS, you may be interested to hear that some details on an unannounced HP Chromebook 11 computer have leaked. References to the HP Chromebook 11 recently turned up in the company's Energy Star qualification list. This is the first mention of this machine that has turned up anywhere.
Reports also indicate that there is a mostly unpopulated support page for the device on the HP website as well. Backing up that leak from HP listing the Chromebook 11 name comes another image that appears to be a Best Buy product page that will show up on the company's website once the computer launches.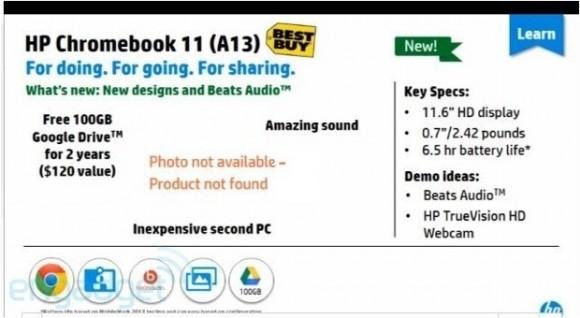 This image shows the HP Chromebook 11 (A13) name, but offers no image. The listing calls out an 11.6-inch HD resolution display. The listing also shows that the machine will feature Beats Audio technology and offer 100 GB of free Google Drive storage for two years.
The listing also claims that the machine is 0.7-inch thick and weighs 2.42 pounds. Battery life promises to be 6.5 hours and the computer has an integrated HP TrueVision HD Webcam. The Best Buy listing notes that this is designed as an inexpensive second PC, but there's no indication of how much the machine will cost.
SOURCE: Engadget