HP BioPrinters are helping the CDC speed up antibiotic testing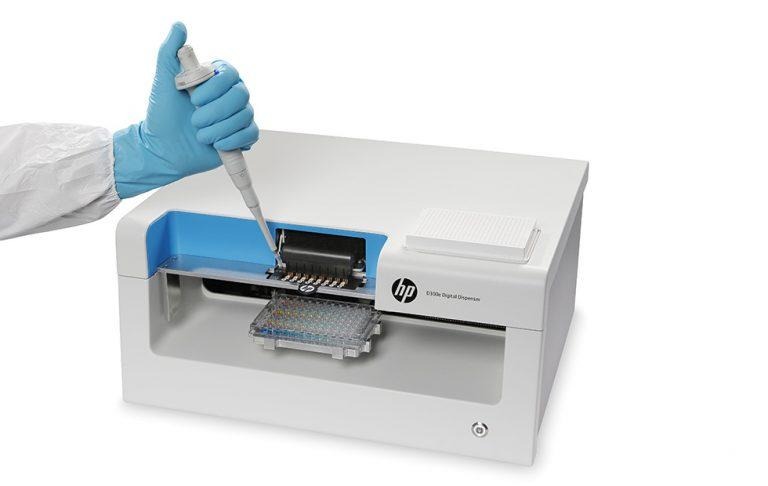 The Centers for Disease Control and Prevention is working with HP under a new pilot program involving BioPrinters. Four regional CDC labs are utilizing these HP BioPrinters to test new antibiotics at an accelerated rate, specifically focusing on drugs to fight against resistant bacteria. This is the first time regional labs will be able to rapidly test these new drugs.
HP revealed its participation in the CDC's pilot program, having provided the agency with its D300e Digital Dispenser BioPrinters. According to HP, its printer can produce gold standard test plates in only a few minutes, providing vital testing at the local level. This, in turn, can help get new antibiotics in use to deal with resistant bugs.
During the test, HP's printers will be tested in Wisconsin, New York, Minnesota, and Tennessee. The CDC is giving priority to highly resistant bacteria testing; the work will start in the first quarter of next year. According to HP, it will be working with the CDC to both evaluate and refine the system, as well as working on plans for a wider rollout in the future.
CDC Antiobiotic Resistance Coordination and Strategy Unit team lead Jean Patel explained the the importance of such technology:
Bacteria continuously develop new ways to resist antibiotics—once a drug is approved for use, the countdown begins until resistance emerges. In fact, resistance has even been detected before FDA approval. To save lives and protect people, it is vital to make technology accessible to hospital labs nationwide. We hope this pilot will help ensure our newest drugs last longer and put gold-standard lab results in healthcare providers' hands faster.
SOURCE: GlobalNewswire