How to use Instagram disappearing photo and video messaging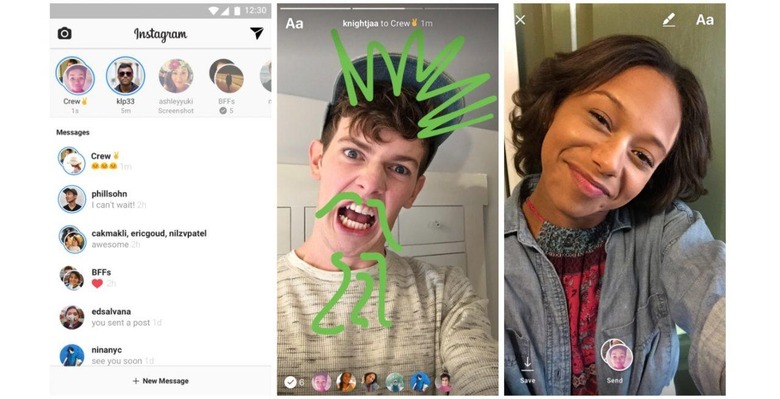 If you can't beat 'em, "borrow heavily" from 'em. Instagram isn't the only company to look to its competitors' strategies in order to keep pushing ahead, but the Facebook-owned photocentric social site certainly has a tendency to look to Snapchat for inspiration periodically. That seems to have led to the creation of Instagram's latest feature.
Instagram is calling it "disappearing photos and videos" but it's basically the ephemeral media sharing we've been used to from Snapchat since the popular messaging service launched. In Instagram's case, it doesn't mean the photos and videos you share on your regular stream will disappear. Instead, it'll only be offered in private messaging.
Until now, when you shared a photo or video to an individual or a group using Instagram Direct, that content was permanently logged in the conversation. Now, though, there's a new messaging option. Snap a photo or video and choose the recipients from your friends list, and they'll be able to view it once. After that, it'll automatically delete.
A little confusingly, both messaging systems will co-exist. Anything sent using the new, "disappearing" technique – which can only be sent to people who follow you – will, unsurprisingly, disappear after a viewing. Anything sent using the regular Instagram Direct system, however, won't.
To send a regular Instagram Direct message with media, you first start the conversation – or pick an existing chat – by tapping "New Message", choosing the recipients, and then attaching the picture or clip. However, if you want to send a self-destructing message, you approach it from the opposite direction. First, you take the photo or record the video, then choose the recipients, and hit send.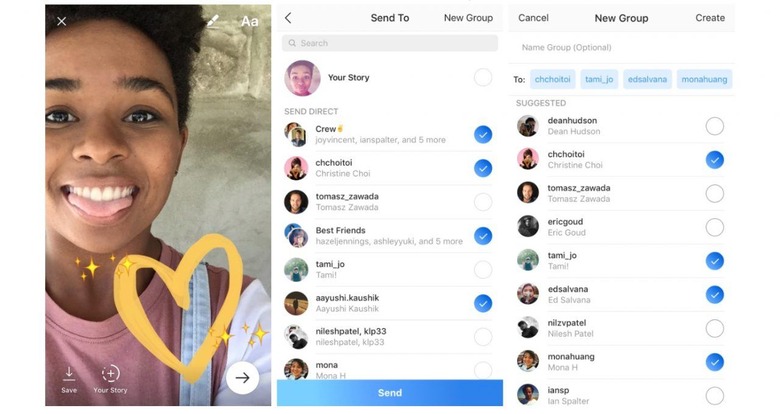 Although the system promises the content shared is only temporary, it can in fact be replayed. Tapping and holding a received message in your feed offers a "Play Again" option, though only right after you've received it. The sender will be notified that you played it again, and indeed if you take a screenshot of it.
It's not the only change Instagram is making today. The company is also adding live video support to Instagram Stories, so that you can broadcast directly through the app and have that visible in real-time. As in the current system, each clip will automatically delete after the Story expires.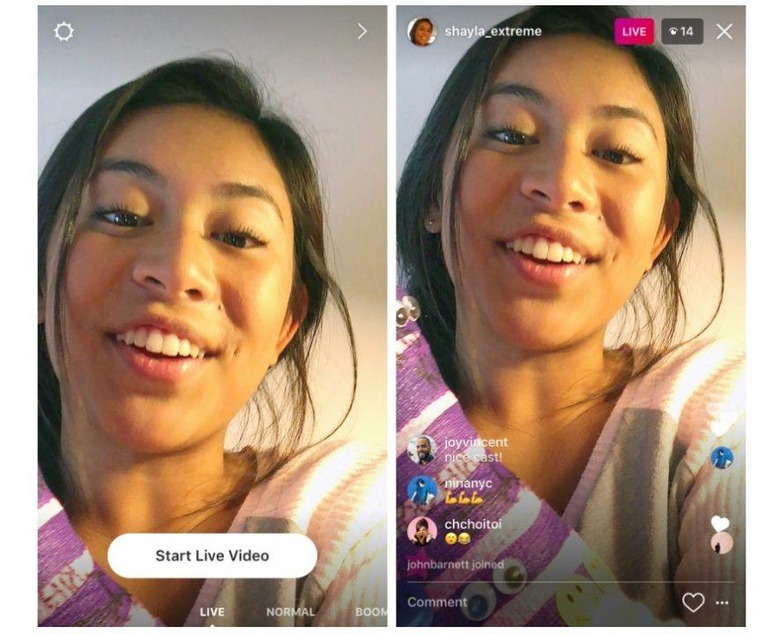 To start a broadcast, you swipe over to the camera view in the Instagram app, then tap "Start Live Video". Broadcasts lasting up to an hour are supported, and they show up in the Stories "bubble" row with a "Live" badge. Instagram will also be gathering together all live video broadcasts in a new "Top Live Videos" section in the Explore tab.
According to the company, Instagram Live Video and disappearing photos and video in messaging will be rolling out to users over the next few weeks.
MORE Instagram Help