How to download Netflix movies and TV shows for offline viewing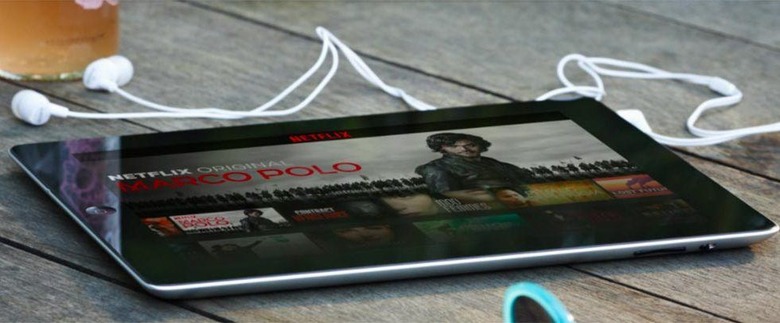 Netflix has finally introduced its long-rumored offline viewing option, and it is available to more users than pessimistic rumors had initially suggested. There are some limitations to the feature — you have to use an iOS or Android mobile device, for example — but it's still a pretty great option, and one that's straight-forward to use. Assuming you have an iPhone, iPad, or Android mobile device, here's how to download Netflix movies for offline viewing.
First things first, you'll need to make sure you're running the latest version of the Netflix app. The easiest way to do that is to head into your respective app store and check whether there's an update listed as available for the app. If there is, tap to download it and wait for the update to finish.
Once that's out of the way, fire up the Netflix app. Log in if necessary. You'll be presented with a big white display that announces the new feature — it'll look like the one below: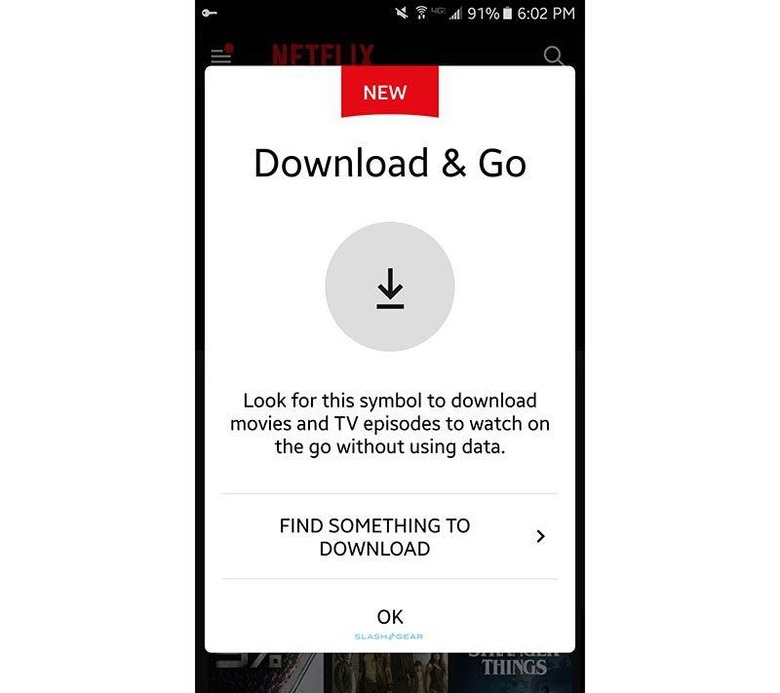 Don't tap out of this window too quickly — it has a shortcut link that takes you directly to all the content available for offline downloads. Tap "Find something to download" and it'll take you to a personalized video library full of things you can watch offline. Though not all Netflix content can be downloaded, quite a bit can be, as shown by the following screenshots: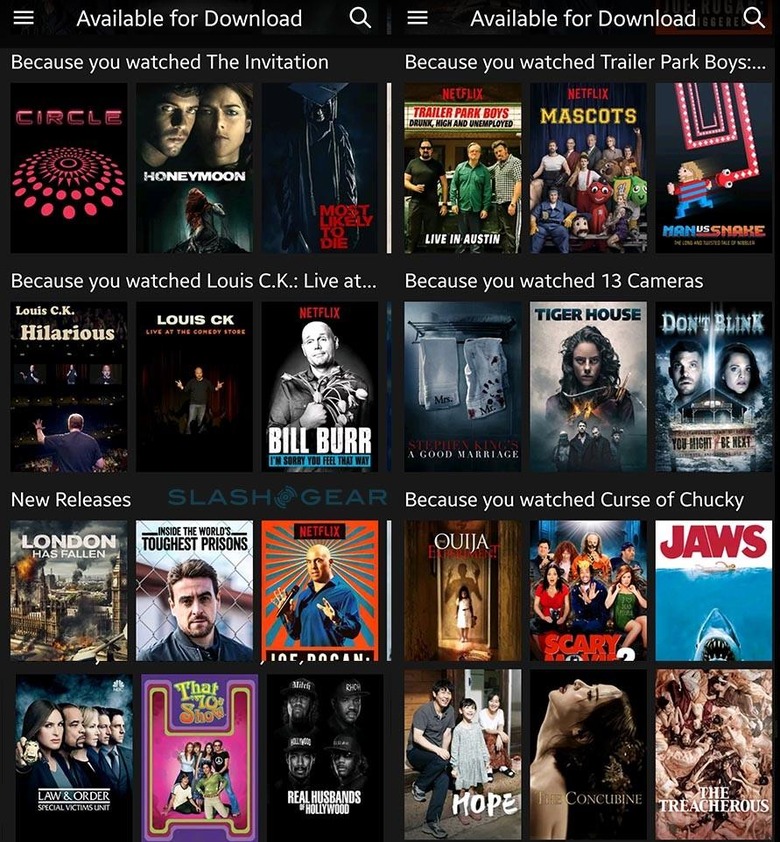 Tap on any of these shows, and you'll see a new special button — the download button, which is a simple arrow pointing toward the ground. The first time you open a downloadable show, Netflix will highlight the button so you know the option's available.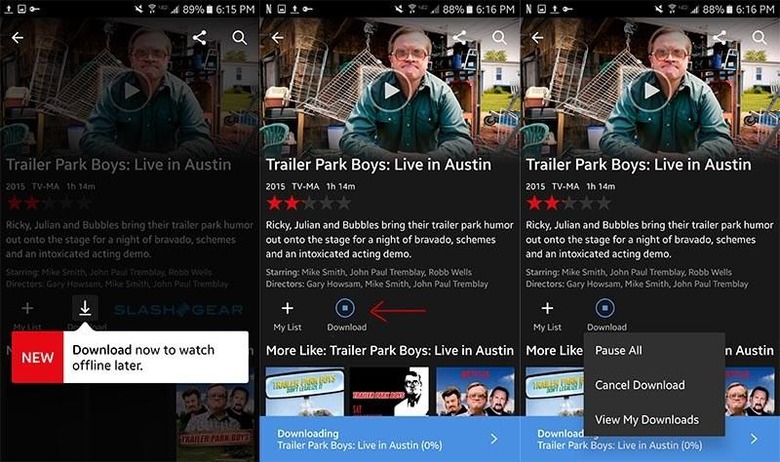 You can access your downloaded content at any time by opening the Netflix menu in the app and scrolling down to where it says "My Downloads." Tapping that menu option will show you whatever videos you have downloaded, and also offers a link that takes you to all the content with offline viewing support.