How to download macOS High Sierra today and install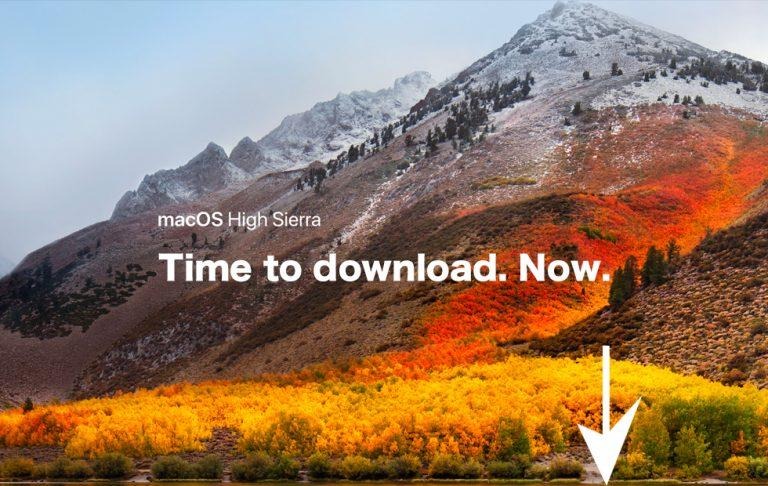 On Monday Apple released the newest version of macOS to the Mac App Store for all to download and enjoy. This version of macOS was named macOS High Sierra, and its most important features are the ones you'll never see. This version of macOS is just as free as the last several releases, and I and we recommend you make with the download whenever you get a free span of time to download and load.
Let's begin to check
The first step we'll take is to check this computer's age to make sure it's ready to roll with High Sierra. We click the  Apple menu button in the upper-left corner of the screen. In this menu, we select About This Mac. If the device name matches one of the following device names below, you'll be good to go with a download:
• iMac (Late 2009 or newer)
• MacBook (Late 2009 or newer)
• MacBook Pro (Mid 2010 or newer)
• MacBook Air (Late 2010 or newer)
• Mac mini (Mid 2010 or newer)
• Mac Pro (Mid 2010 or newer)
• iMac Pro (2017 or newer)
Save the iMac Pro, this is the same list of devices as were compatible with the last big update in macOS High Sierra. Pretty much any Apple computer purchased within the 8 years is capable of running this newest OS.
Where do I download?
Head to the Mac App Store. The first place to check for this is in your dock – drag your mouse down to the bottom of your screen and a set of apps should pop up. In the dock, look for the blue icon with the letter A made out of a pencil, brush, and ruler. In the app store, tap the icon at the top with a downward arrow above the word Updates. Inside Updates, look for a "Software Update". You may have to do this a few times if you're well behind the latest update.
If the Mac-based App Store is not in your dock, just tap the magnifying glass icon in the upper-right of your screen. Type in "app store" and press return – you'll then be in the App Store we're looking for. From there click Updates and look for Software Update, and click that too.
What's inside?
This update includes a number of updates to macOS, including (but not limited to) a new Apple File System, Metal 2, and the addition of High Efficiency Video Coding (HEVC), with hardware acceleration (where available), and High Efficiency Image File Format (HEIF). FLAC and Opus audio codecs will be supported but not in Apple's own iTunes.
Photos gets a bit of an update along with synchronization of people tagged in photos in iOS 11. Notes gets the tiniest update ever with the addition of notes pinned to the top of lists, and the addition of tables to notes. Safari adds Intelligent Tracking Prevention, which basically signs another near-death warrant for internet ads.
Mail adds new Spotlight coverage with Top Hits, and the app's compose window becomes compatible with split screen mode. Siri gets a slightly more natural-sounding voice and becomes synced with every other one of your Siri-toting devices.